Overview
The Qualifio platform incorporates years of development, along with a variety of powerful features and mechanisms to get the most out of the tool. However, we also focus on making sure that Qualifio is easy to use for you and your team.
This is why the Advanced features screen in Settings > Advanced features contains a number of features that may be enabled/disabled by the account administrators to deliver more amazing campaigns to your audiences. This section lists advanced customisations available for your account.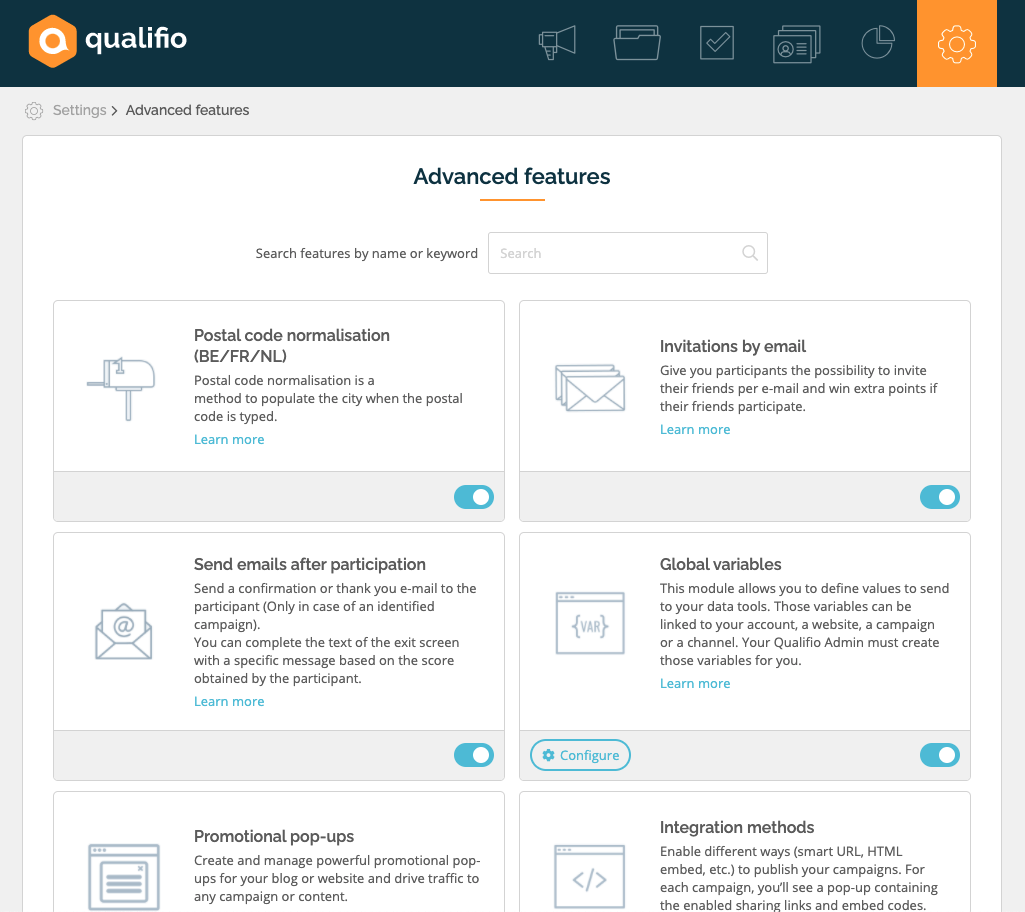 Enable advanced features
In the navigation panel, select Settings > Advanced features.
Select the advanced feature you want to enable and toggle the setting between On and Off.
To access more information on the advanced feature, click Learn more.
Otherwise, if this is an advanced feature you can configure, click Configure.
Advanced features are "hidden" before that.
Have more questions? Submit a request