Only if you're the admin of the account: In the Settings of your account, below the Setup section, you will find an "Advanced Features" subsection.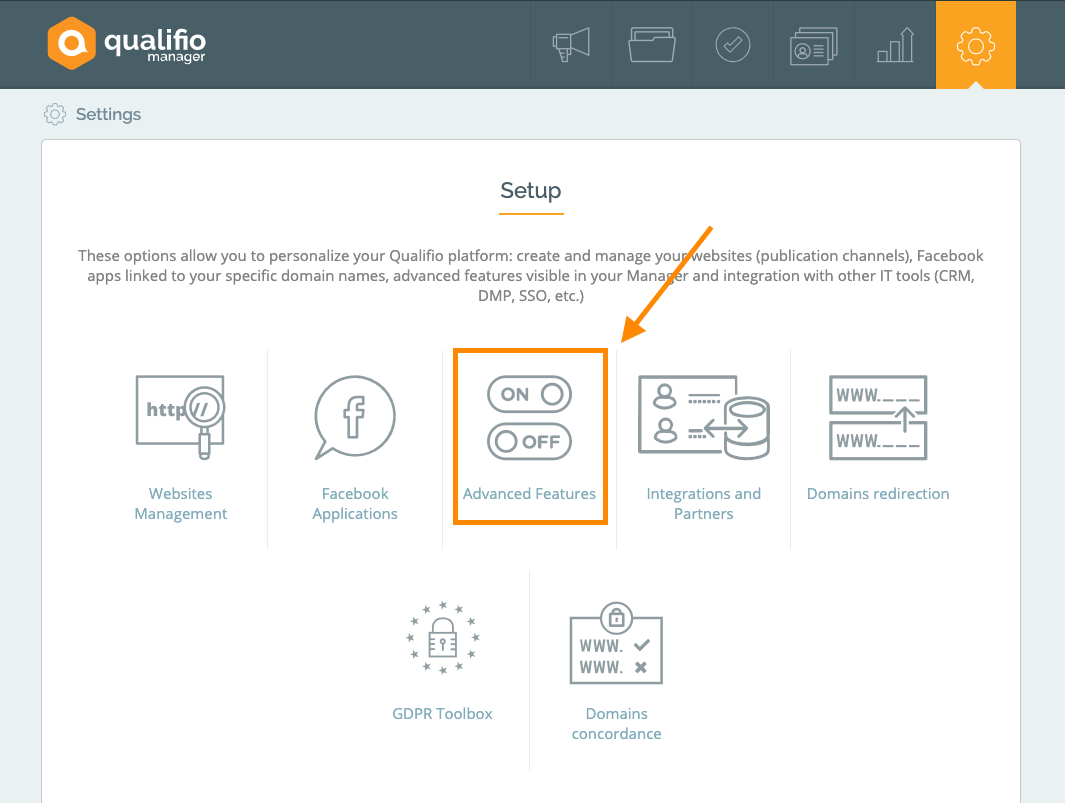 This screen is meant to be a dashboard from which you can pilot all of your Qualifio advanced features for the whole account (Postal code Normalization, Tacit Optin, Filters and Thematics, Campaign models, etc.).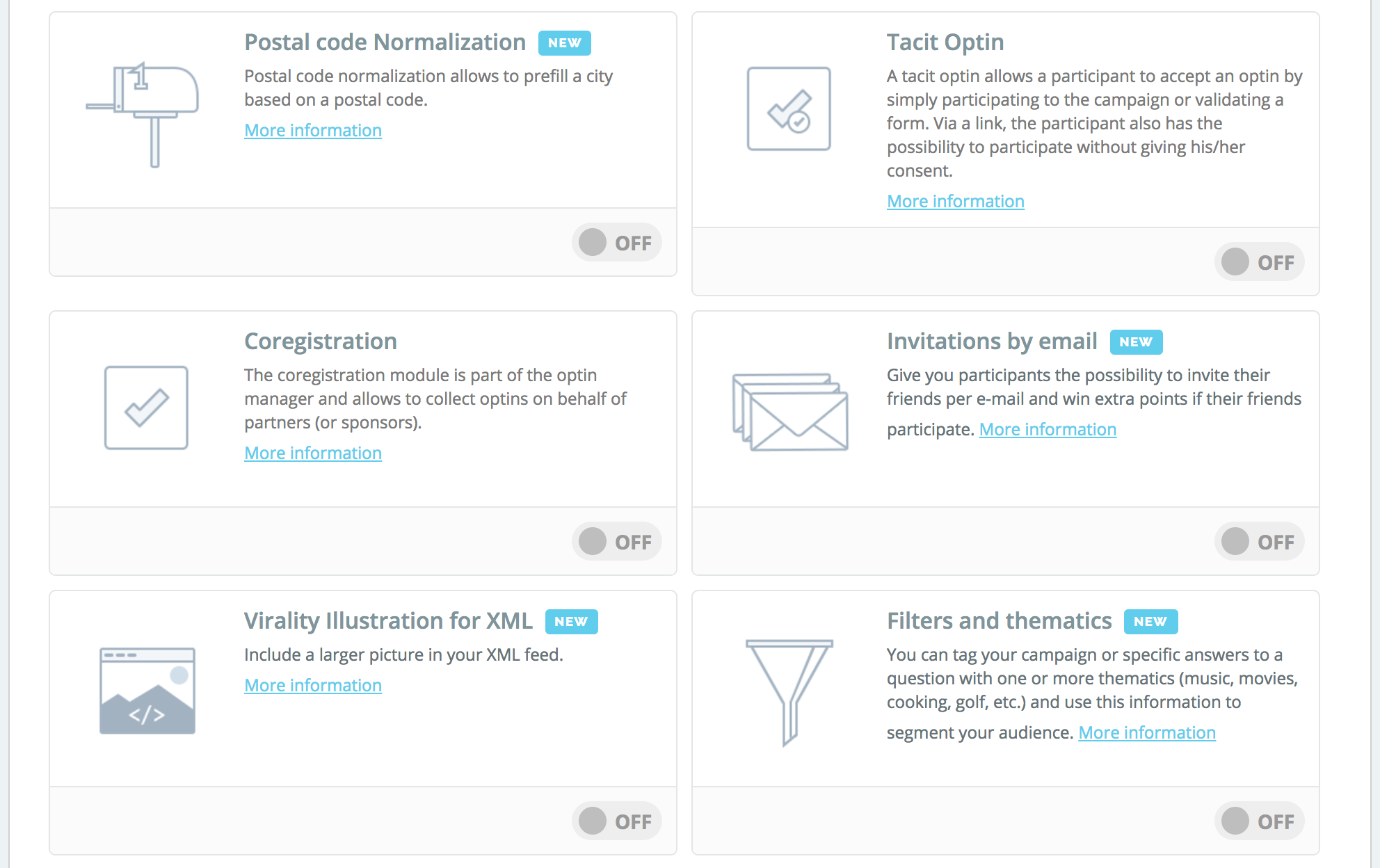 The Advanced Features screen gives you the possibility to display or not features within your Qualifio account and for all its users.
You can set each feature 'OFF' or 'ON' based on your needs.
Each feature is clickable for more info and is documented with screenshots, FAQs and a short description.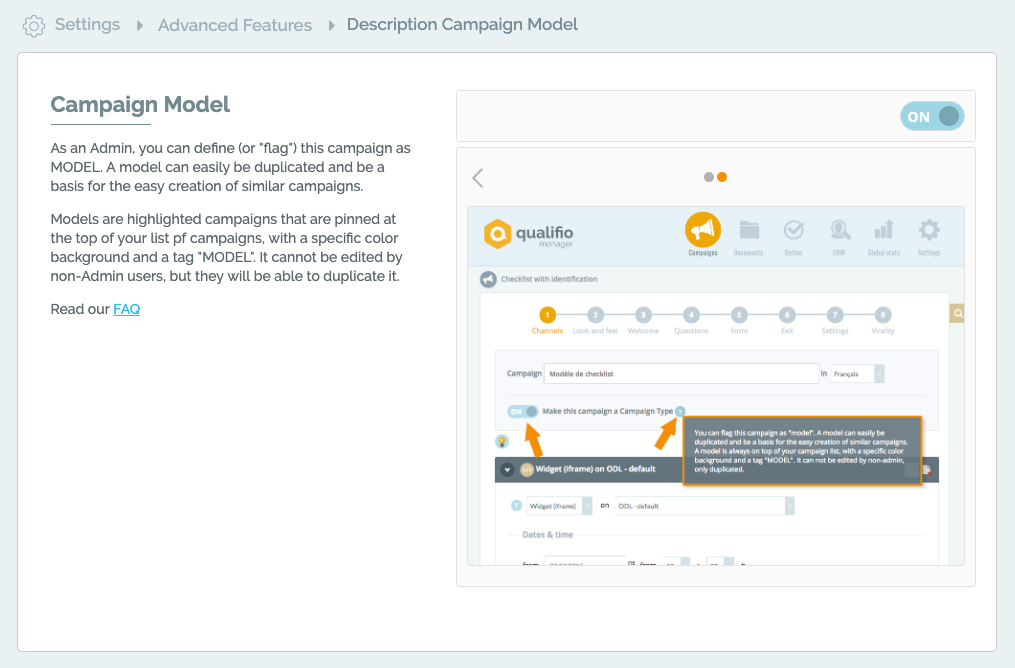 In the future, each new optional feature will be added there.
Why you should remove the features you don't use, or you don't want your users to use!
By removing features, you will help your users concentrate on the most important features of Qualifio and not wonder whether they should use an feature that is irrelevant to your business.
This will help them focus on the core qualities of Qualifio.