What is a matrix question?
A matrix question is a question type used to capture responses to multiple topics using a scale. This type of question allows participants to rate these multiple topics.
There are two types of matrix questions, which means that participants can vote either with radio buttons or with a slider.
You can also choose from various scale options: yes/no, vote from 1 to 4, a number of hearts, vote from ++ to --, etc.

In Qualifio
In order to create a matrix question, just select one of the two matrix question types (with radio buttons or with a slider) and pick a scale: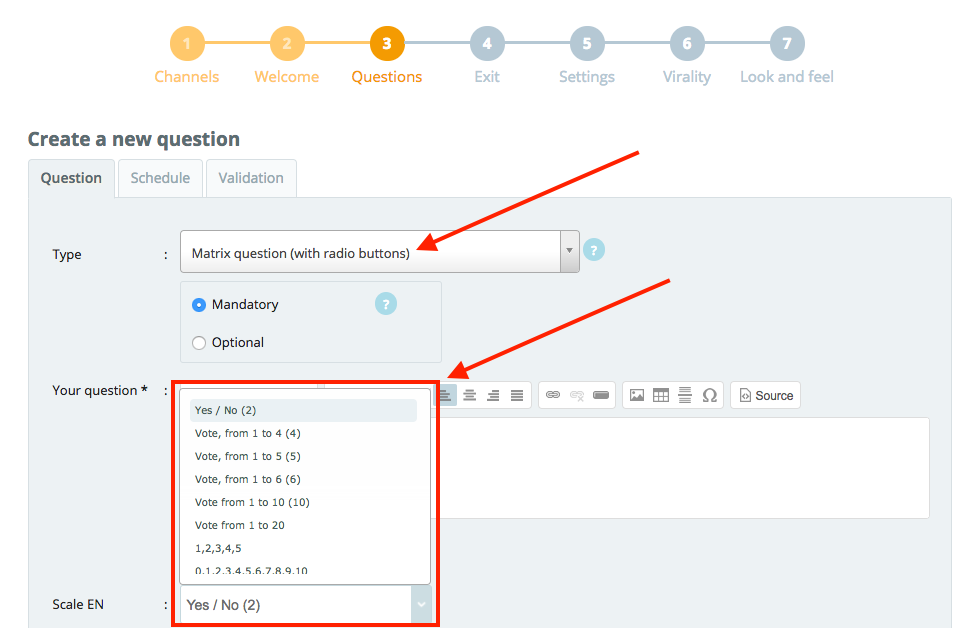 In the campaign itself
This is what a standard matrix question with radio buttons will look like once you've completed your question and answer entries: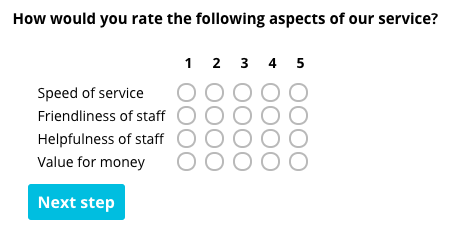 The matrix question without answers
Sometimes, you might want your participants to rate only one topic and not a whole series. In this case, your matrix question with radio buttons will look like this: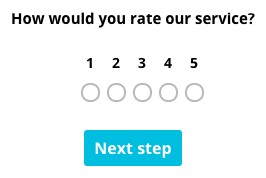 How-to
1. Add an answer entry
2. Do not enter a label (so the answer field has to remain empty)
3. Save your question
From Qualifio's side, it should look like this: