Qualifio generates Smart URLs for your campaigns. The generic format of those is qlic.it/ followed by a 6-digit number, e.g. qlic.it/123456
You can customise this URL under a few conditions:
You need to have a domain/subdomain with a CNAME redirection to player.qualifio.com (More info)
You need an SSL certificate on this subdomain (HTTPS) (More info)
Do not hesitate to contact our Helpdesk if you have questions on either of these points.
Once these two conditions are met, go to Settings > Websites and edit the desired website. Under the "Facebook" tab > Smart URL, you need to copy and paste your domain or subdomain: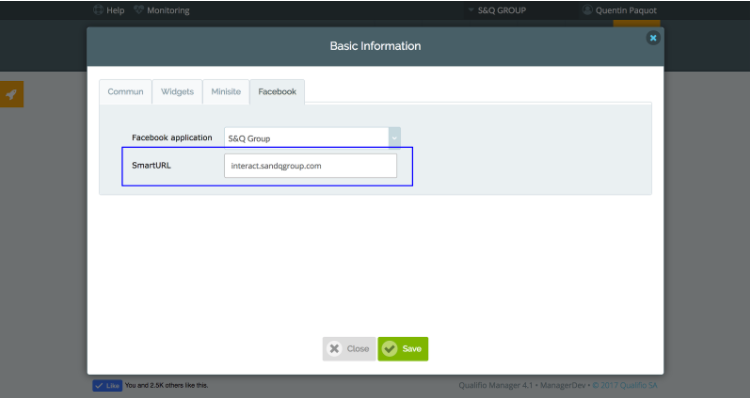 By default, the Smart URL generated within the tool will start with your domain, then a six-digit campaign ID: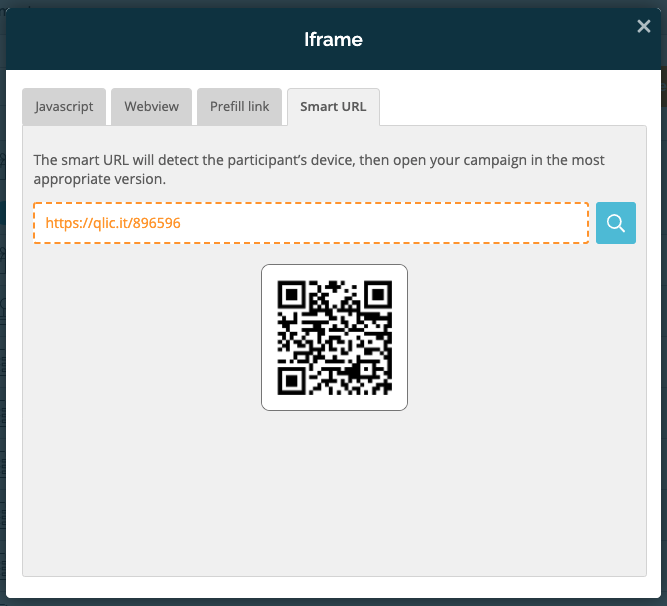 If you want to get a redirection from a directory of your subdomain to your Smart URL, follow this FAQ.