Besides adding the standard "text questions", Qualifio also allows you to add "audio questions" to your campaign.
The audio quiz, for example, is an interesting and interactive approach to engaging the people who take part in your campaign. They could listen to a narrative, instructions, or recognise a sound, language or song – there are infinite options!
Take a look at our example below: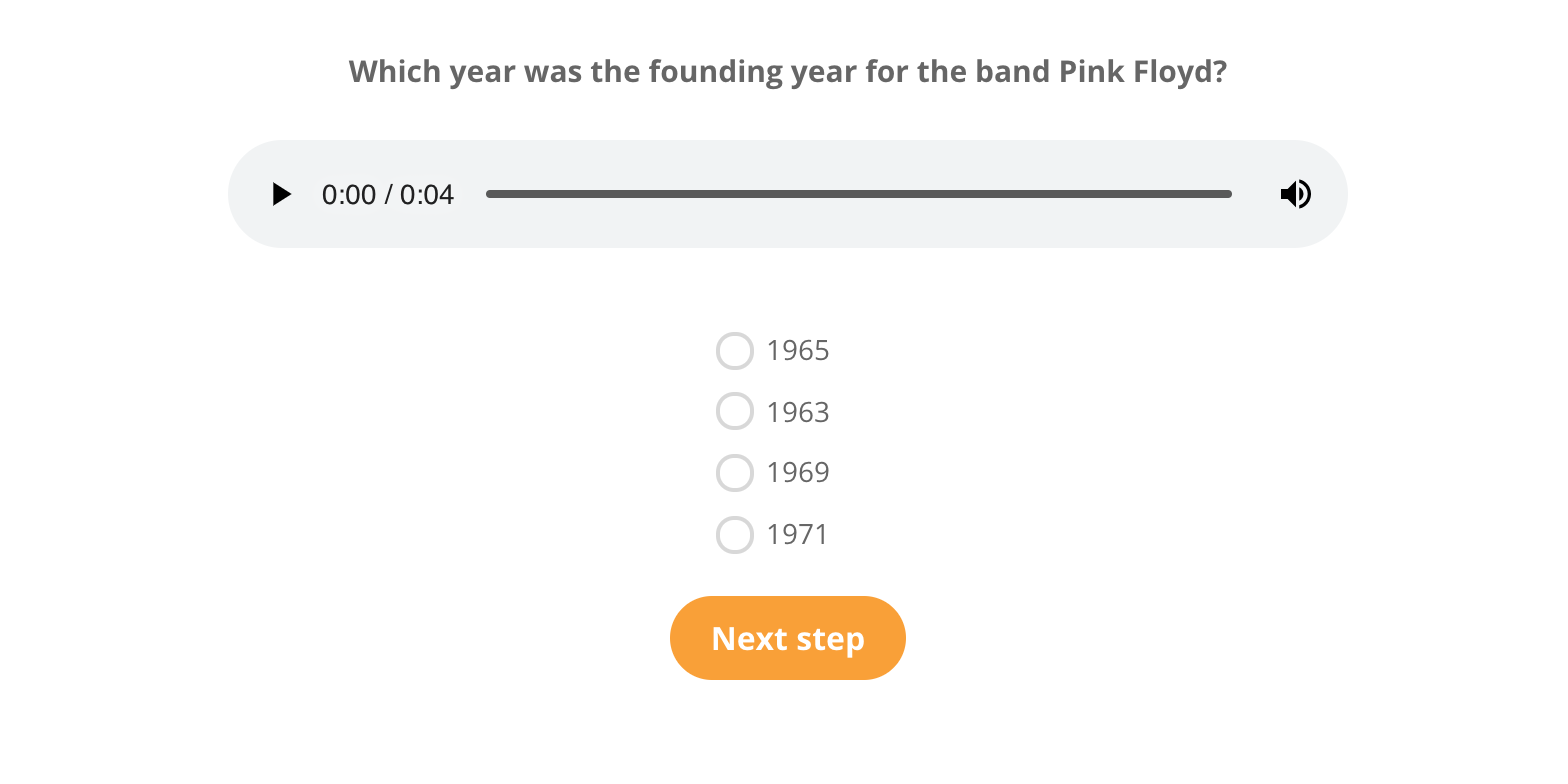 You can easily upload or embed audio files while creating a campaign in Qualifio. You can add an audio question to a campaign by following these steps:
Step 1. Naturally, before being able to add the question, you will first need to either create a campaign (if you have not done that already) or edit an already existing campaign.
Step 2. Select a question type from the "Questions" step. Question types refer to the way users will be able to answer the "audio question". You can choose whichever type you want from here. For example, you can ask a "fill in the blank" question (using text comparison, instant check or an alphanumeric field) or you can add a "radio buttons" question.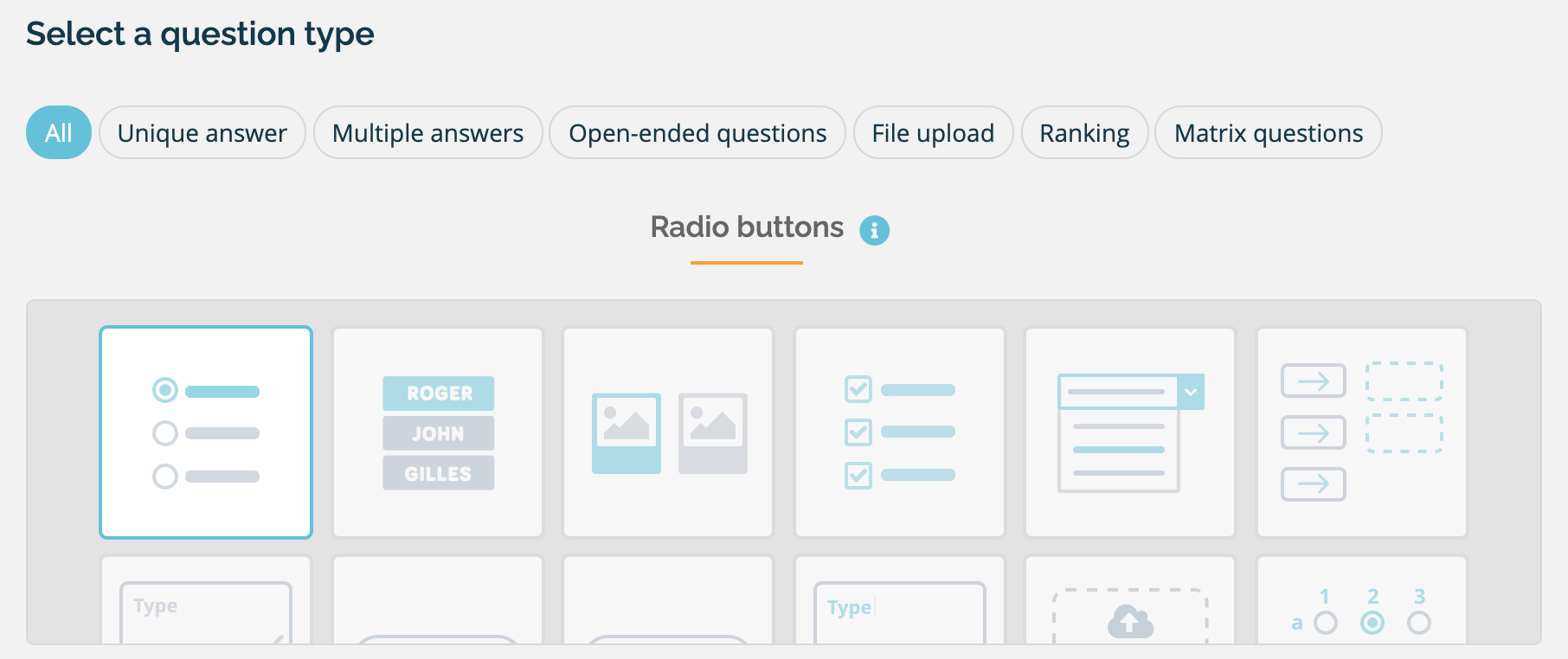 Step 3. Define the question and set up the possible answers. You can associate points and correctness depending on your question type.
Step 4. When you reach this step, click either on the "Hint" button that appears below the question or on the "Multimedia" button (which appears when you create the answers). In both cases, you should select "Audio".
Step 5. After you click on either of those, the "audio editor" will open. You can either upload a custom audio file from your computer or you can embed audio from sites like Spotify or SoundCloud.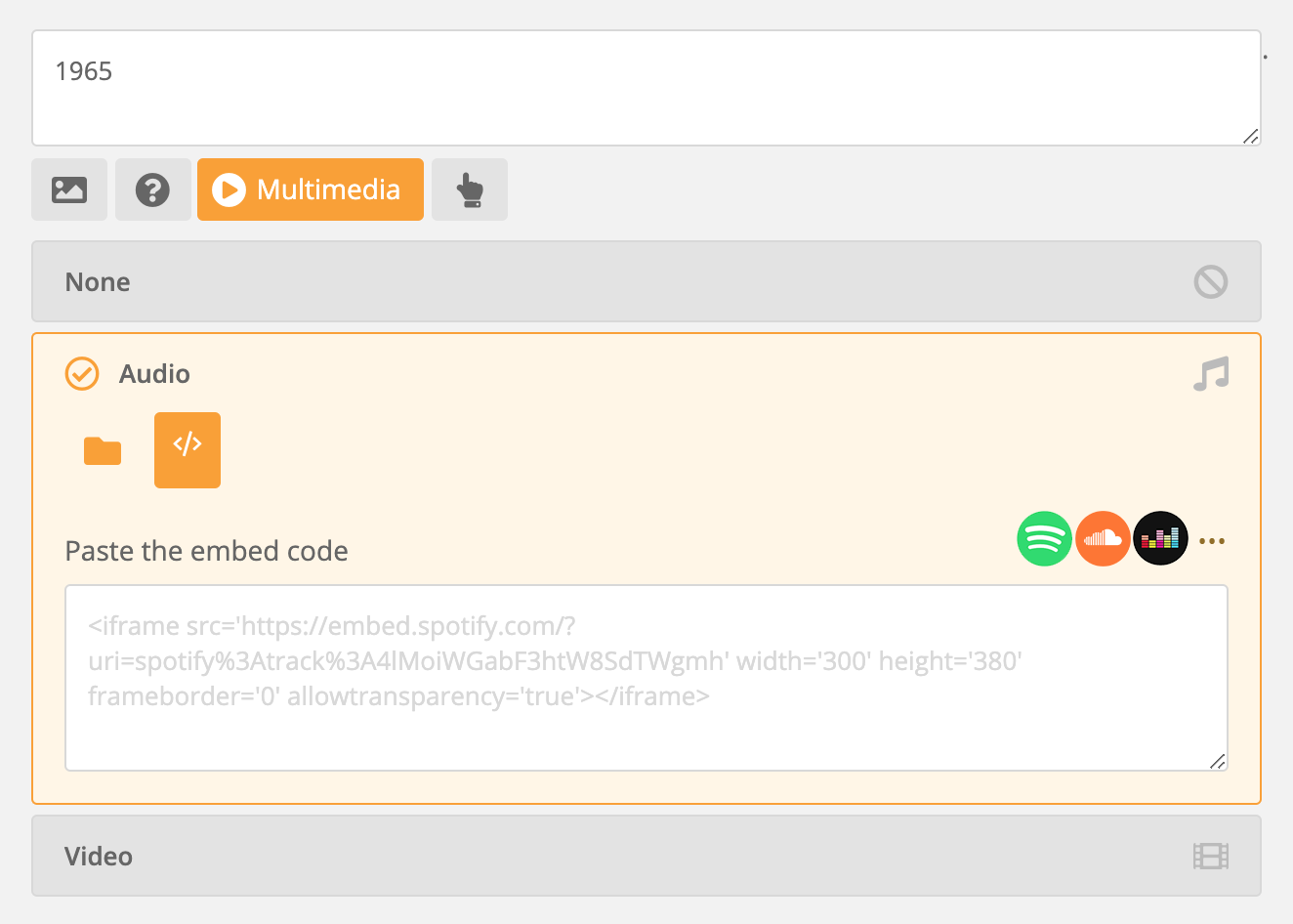 Step 6. Click "Save" and you are done!
If you wish to add more "audio questions" to the quiz, simply repeat steps 2-6 described in this article. After you add more questions (regardless of their type), you can use drag and drop to reorder them and create the desired flow for your campaign.
Hopefully, this article was useful to you.
Related articles
How to change the look and feel of audio embeds (Spotify, Deezer etc.)
How to integrate multimedia answers?
How to use videos in my campaigns