First, you will have to create a regular upload campaign with an upload question and a form BEFORE doing the bulk upload. At the same time, you can already create the voting campaign that you have to link with the upload campaign.
Once this is done you can go to the tab "Documents" and select the "Batch Upload for photo contests".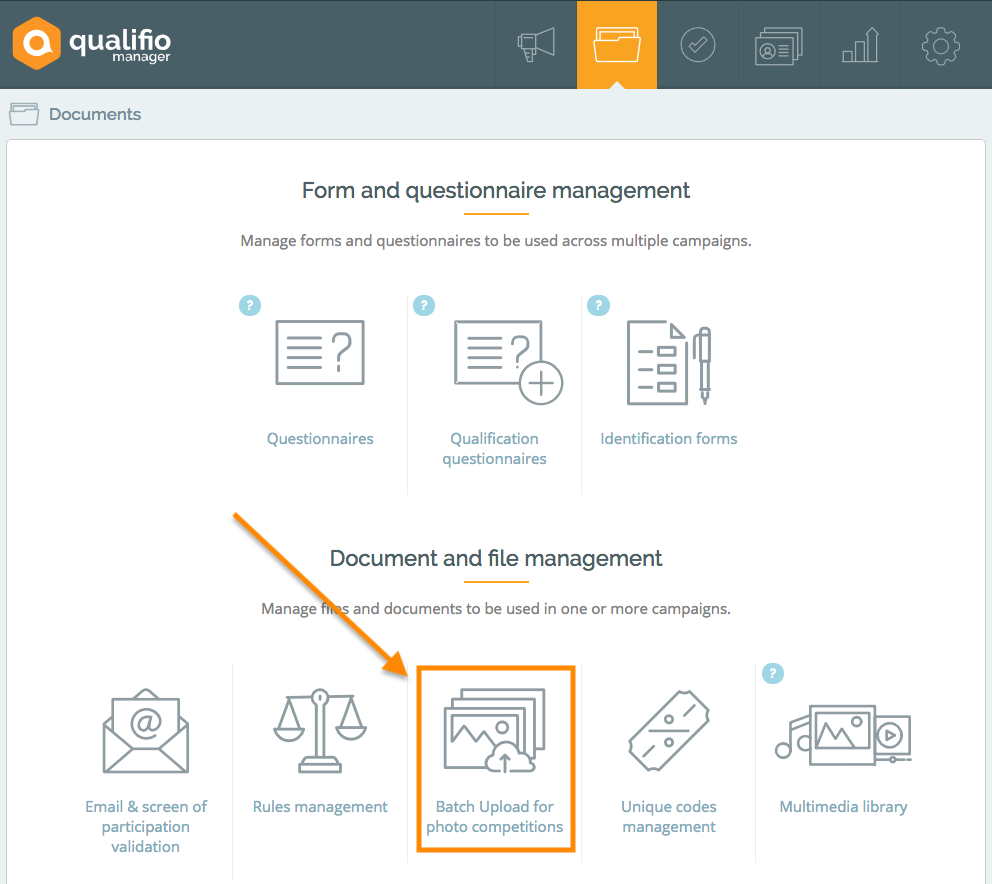 Select the upload campaign you want to import pictures in.

A drop zone will appear, there you will be able to select your pictures and import them into Qualifio.

Your campaign will then appear below, in a new zone called "Description of uploaded files"

If you click on it you will find your pictures with all the fields originating from the upload campaign. These fields are from the question set and identification form, you can fill these out manually.

You have to fill in the first row and then apply it to all the others (by clicking on the small icon below each field of the first row).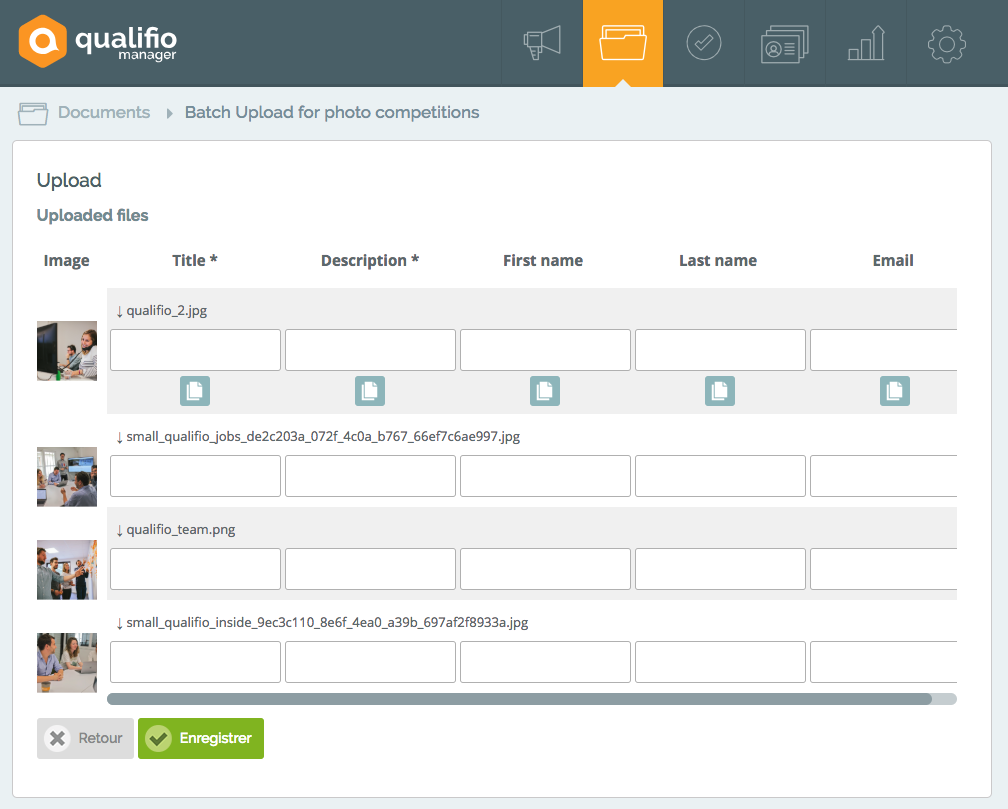 This is because the bulk upload simulates the regular participation of a user but you can choose to not display that information in the voting gallery in your vote campaign (in the "vote" tab).
Once this is done you can make a preview of your voting campaign and the gallery should appear with all of your pictures.
Read more: