The validation for numerical and alphanumerical fields is a tab available when editing this kind of field.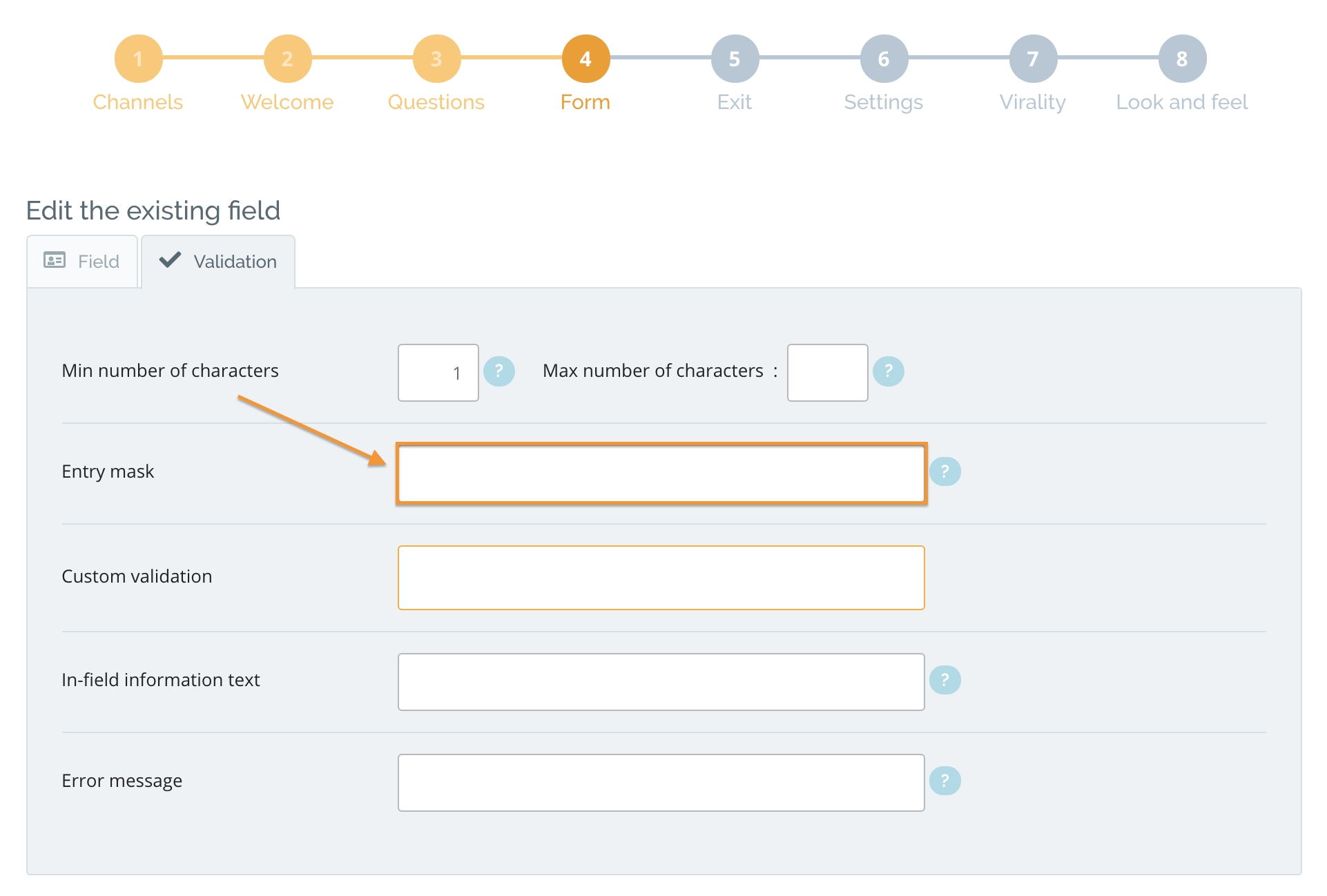 1. You can insert a min/max number of characters.

2. Set up a mask : 
For example, if you want to get a membership card number with three letters and three numbers, enter 999AAA. You can also use spaces or special characters such as - or / or () or.
Here the characters to use in your alphanumeric input masks:
| Character in the input mask | Effect |
| --- | --- |
| A | Allows an uppercase or lowercase character: A–Z and a–z. |
| X | Allows an uppercase or lowercase character or number: A–Z, a–z, and 0–9. |
| 9 | Allows a number: 0–9. |
| ? | Allows any character. |
| All other characters | Automatically inserts the literal character (for example a VAT number starting with BE or FR) |
3. Enter an explanatory text that will be part of the field. 

4. Create a custom error message in case of the user's data didn't match with your validation.