Go to the Look & Feel step, and then click on 'Change Look and Feel'

Go to the General tab. To add a footer click on the Footer zone. This will open a popup window where you could upload your picture.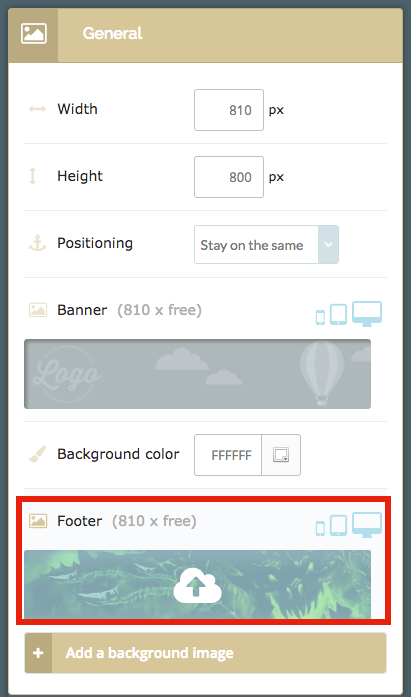 The image you upload here will be displayed below the content of your campaign:
always if no background image has been uploaded;

when the screen is smaller than the width specified (810 px by default). The background color will then appear in the background of your campaign.
The footer will always be displayed on the mobile version of your campaign.