When a user saves a new template in step "Look and feel" Qualifio offers to display this template according to the:
Types of campaigns
Channel publications
Linked sites
Warning: If no site is selected, the template will be available on all sites by default.
This means that if your account counts several brands, users who can only access a single website, will only see the templates associated with it.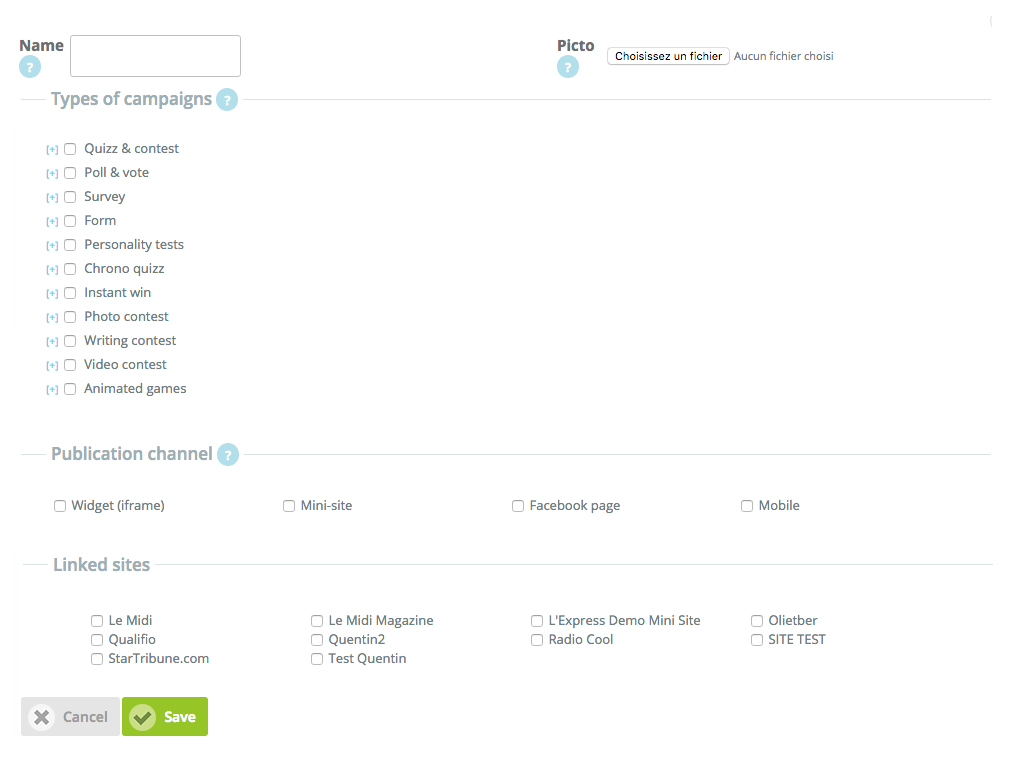 These options can also be changed in "Document" the "" template management ".