When you test your campaign in preview/live, you see for the screen 'After the campaign' this text : "The campaign is now finished." ?
There are several explanations to this:
- You have activated a limitation of total number of players/games in the step 'Settings'. Once the number of games reached, the screen 'After the campaign' will appear.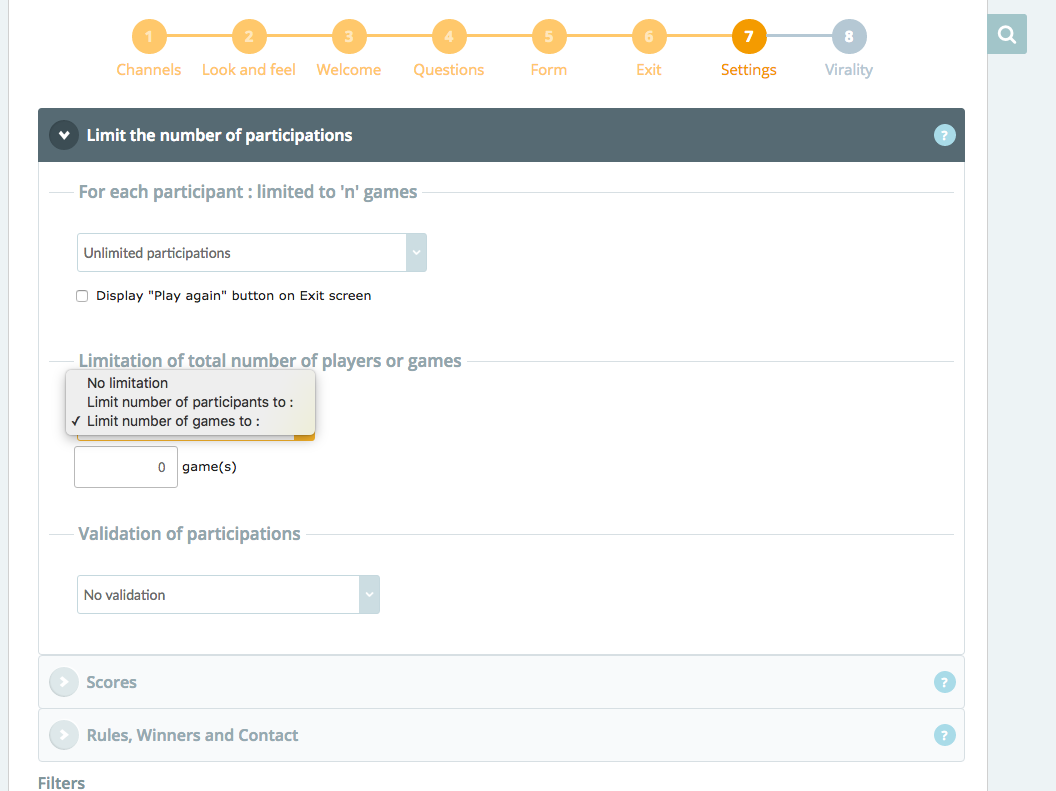 - The period planned for your campaign is over.
You may also see : ' Sorry, this campaign is no longer available' if your campaign is put on OFF in Qualifio Manager.