First thing you have to make sure of: Did you set a participation limit (One participation only / Participation limited to 1 per email)?
If it's the case and that you still see differences, here are a few possibilities:
- In the virality, you have selected the option ' Share on my Facebook wall and win an extra chance in the draw.' The participant who shared will get another chance to be drawn which is represented by a second participation. To verify this point, you can see a 'green V' in the column 'Share' for the double participation.
It's the same logic for the options 'Share on my Facebook wall and give an additional response to the tiebreaker question' or 'Share on my Facebook wall and play again immediately'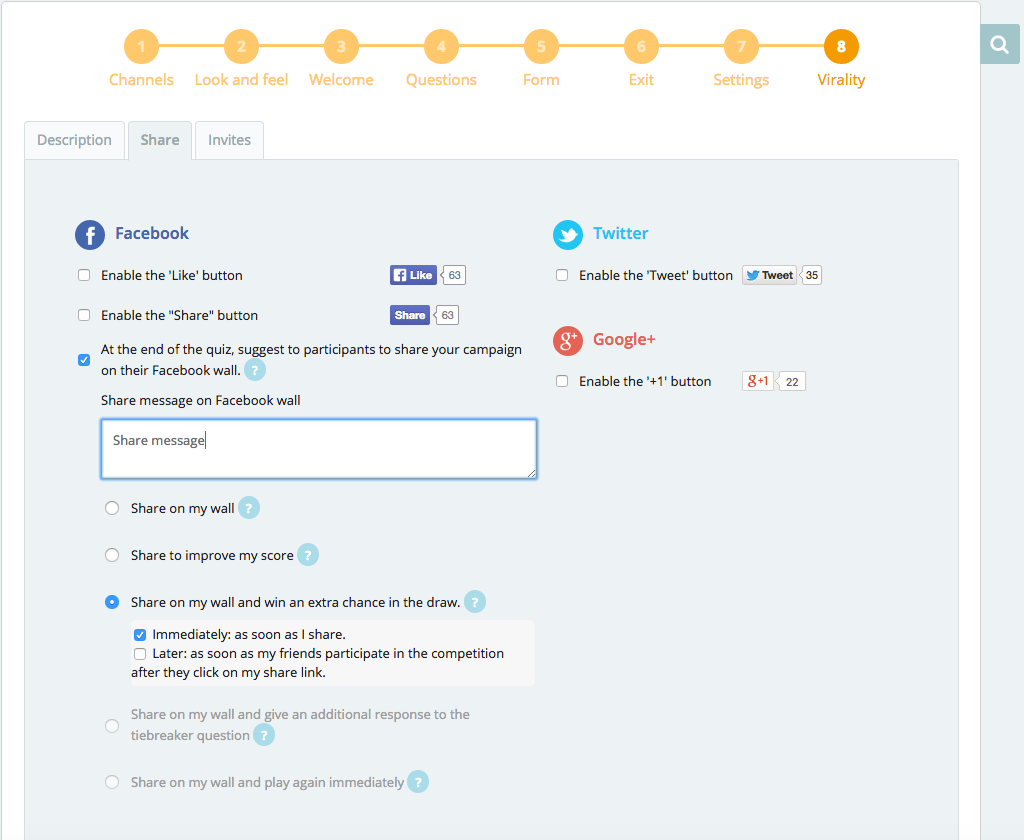 - You can have 'ghost' participations. Those can come up when a participant shares the campaign on its Facebook wall and that one of his friends clicks to participate but doesn't finish the game. It is the only situation where participations that are non accomplished are registered within the tool.
- If you have added/removed the participation limit while the campaign was running, it is also possible to observe such differences between games and unique players.