You can now import multiple answers to one question in one shot.
To do so, you have to click on 'Import several answers'.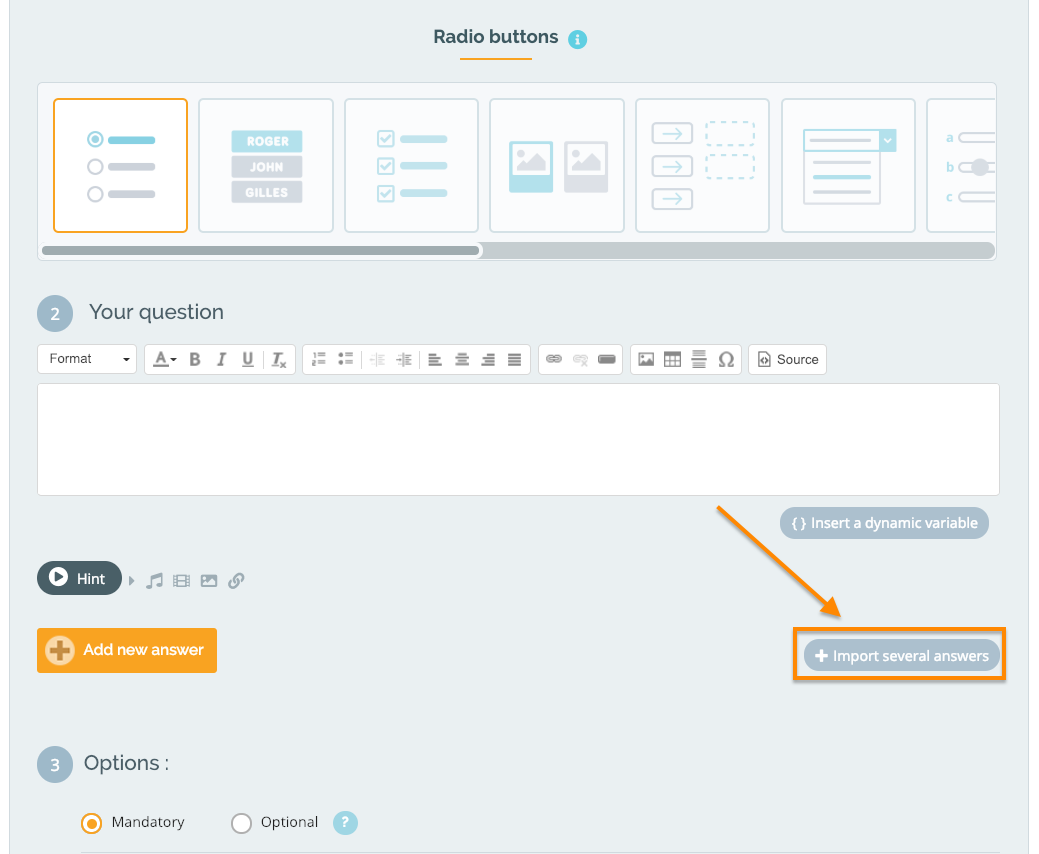 You then have two choices:
Import answers from a CSV file.
The answers have to be underneath one another in the file.
Copy/paste the answers in the zone located underneath.
NB: For a dropdown list, you can give a specific value to an answer. If you want to use this option, write the answer followed by a semicolon and the fix value. (Example: Answer 1;1)
This option is possible for the following closed types of answers:
Radiobuttons, Answers in the buttons, Multiple checkboxes, Dropdown list, Matrix (radiobuttons and slider) & Ranking.
Warning, for answer type 'Click on an image', you cannot import answers.