Any step that is not referred here is similar to any standard Qualifio campaign.
The puzzle game consists of moving pieces to the correct position in order to assemble the original picture with the fewest possible clicks and a certain timeframe. This is an ideal way to present visuals of a new product or line, for example.
How to create a puzzle?
Create a new campaign: you will find the puzzle campaign in the "Animated Games" category.
Got to step 3 "Puzzle" and click on "create a new puzzle".
Use any image URL from the web or upload your own.
Choose between 2 difficulty settings: 9 or 16 pieces.
The puzzle is generated automatically and you can create as many puzzles as you want.
Choose the display of elapsed playtime: stopwatch, sandglass or progress.
Other options available: indication of the number of clicks, reset button, validation button, display all puzzles on one page and display the puzzle before mixing it.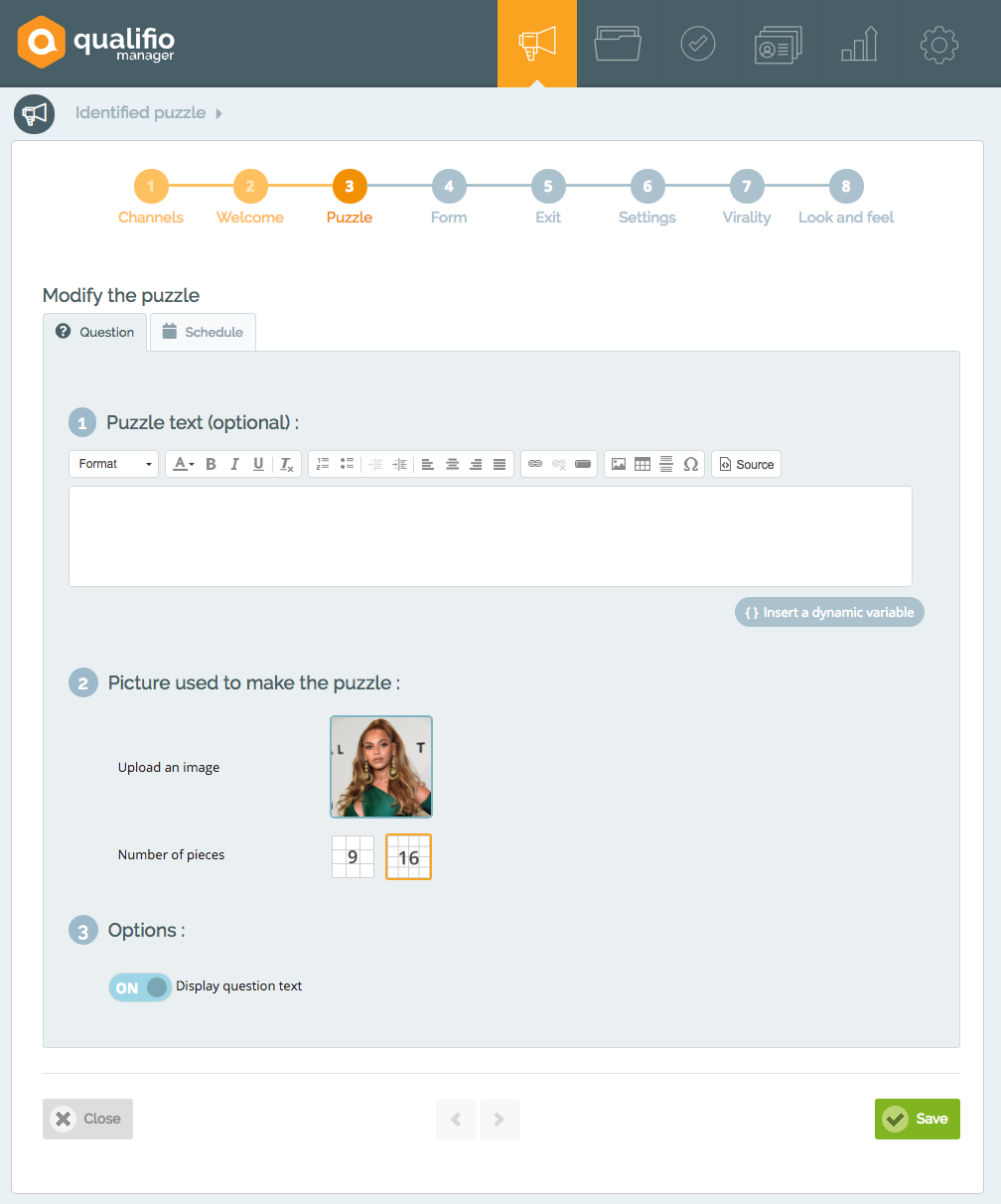 The puzzle game
Users simply click on the tiles that they want to move (horizontally, vertically, diagonally, at the opposite, etc.). The game is over when the puzzle is finished or after a certain time limit.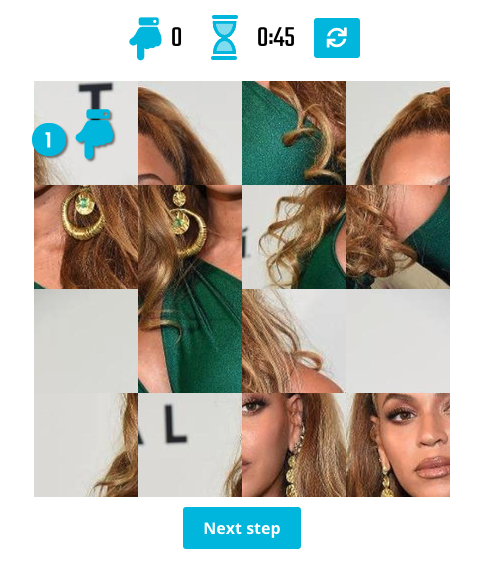 How to add a skip button to your puzzle?
It is possible to skip a puzzle question. Below are the steps on how to set it up.
Click Puzzle, then select the puzzle you want to add a skip button to.
At the bottom of the screen, select Allow skipping the game.
Repeat the same steps for the other puzzle questions, depending on how you want it to work.
We hope this helps. For questions, feel free to contact us.