Add privacy texts to your Qualifio campaigns to help participants understand what they're opting in to when submitting a form.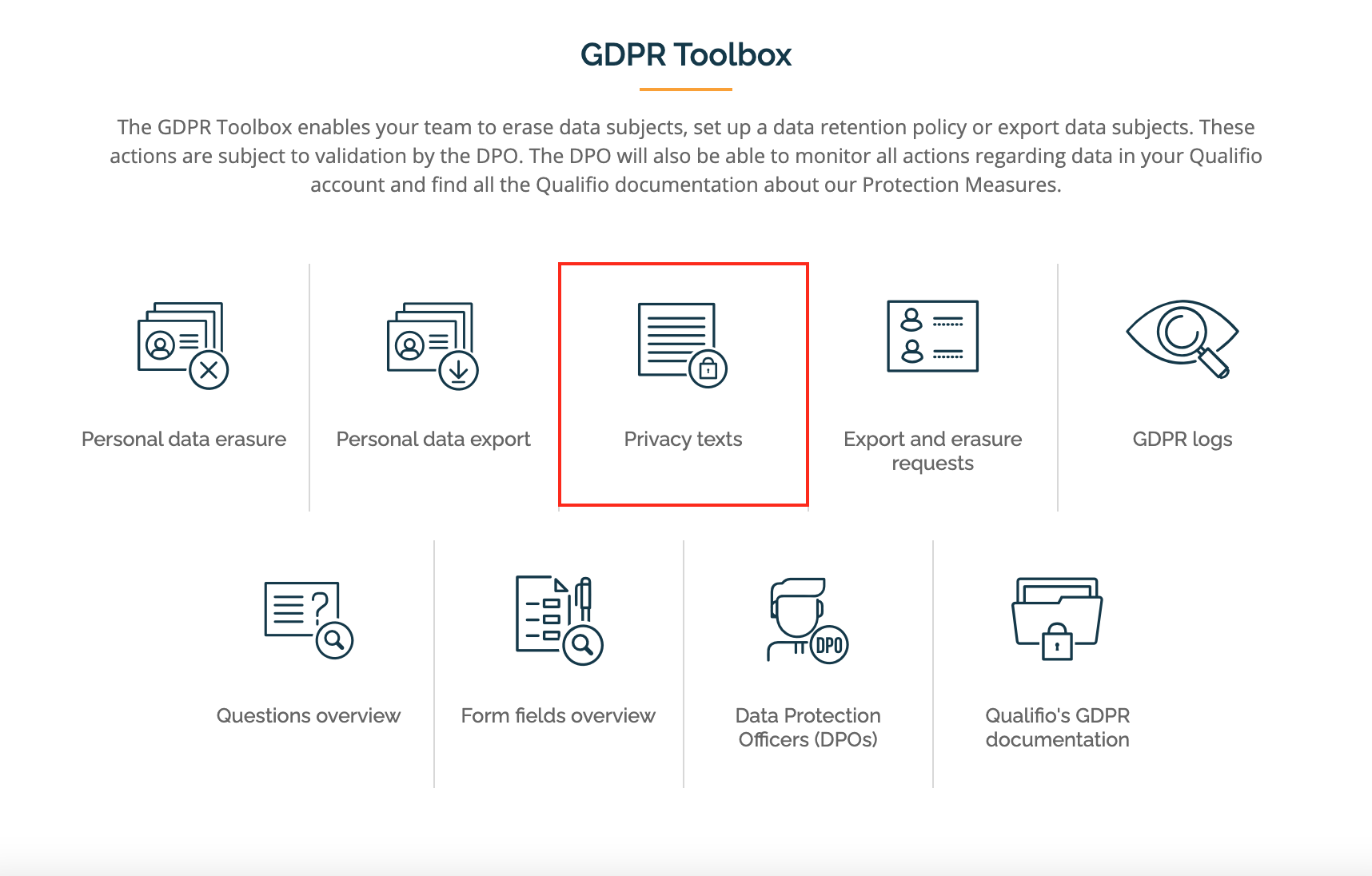 You can place these texts below the form, in a pop-up accessible from the top right corner of the campaign, or both.

Adjustment of the privacy texts for each website separately is possible.
Note: The GDPR Toolbox does not generate any privacy texts! The requirements of the GDPR are very extensive and, while this feature lives in Qualifio, we recommend you let your legal team advise you based on your specific situation.
Styling the privacy text of a campaign
If you want to style the privacy text without impacting the rest of the form styling, you can use the following CSS selector as a starting point.
Privacy texts below the forms:
div#gdpr-privacy
Privacy texts as pop-ups:
body#gdprPrivacy
More information on the GDPR Toolbox
You will find more detailed information about the GDPR Toolbox features in these support articles:
Alternatively, you can also contact our experts personally.
How can we help?
Don't forget you can ask us a question if there's something that isn't covered here. Please click here to get in touch.