The GDPR establishes a clear distinction between sensitive personal data (any data that reveals a user's racial origin, political opinion, religious belief, etc.) and non-sensitive personal data. The data that Qualifio's customers collect and process do not qualify as sensitive data as defined by the GDPR.
In these sections, you have the opportunity to monitor all question and form fields and make sure no one on your team is collecting sensitive data.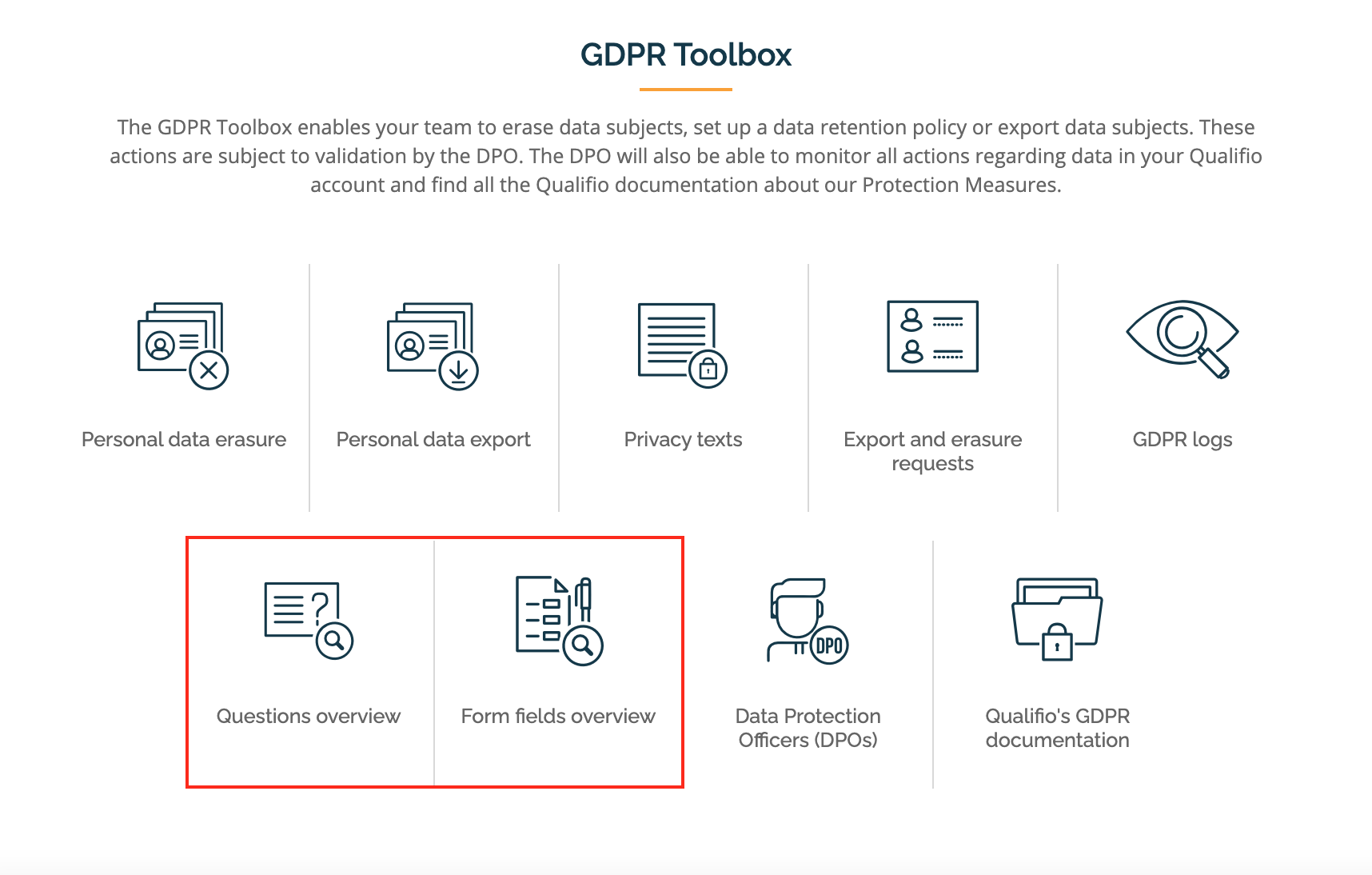 More information on the GDPR Toolbox
You will find more detailed information about the GDPR Toolbox features in these support articles:
Alternatively, you can also contact our experts personally.
How can we help?
Don't forget you can ask us a question if there's something that isn't covered here. Please click here to get in touch.