Appointing a Data Protection Officer (DPO) is often the first step in managing personal data in your organisation. Our GDPR Toolbox provides you with similar user permission: the DPO is the central person supervising all GDPR compliance-related matters.
To appoint your first DPO, please send their contact information to your Customer Success Manager so they can assign this role to the appropriate person in your company.
Once we have done that, they will be able to appoint other DPOs.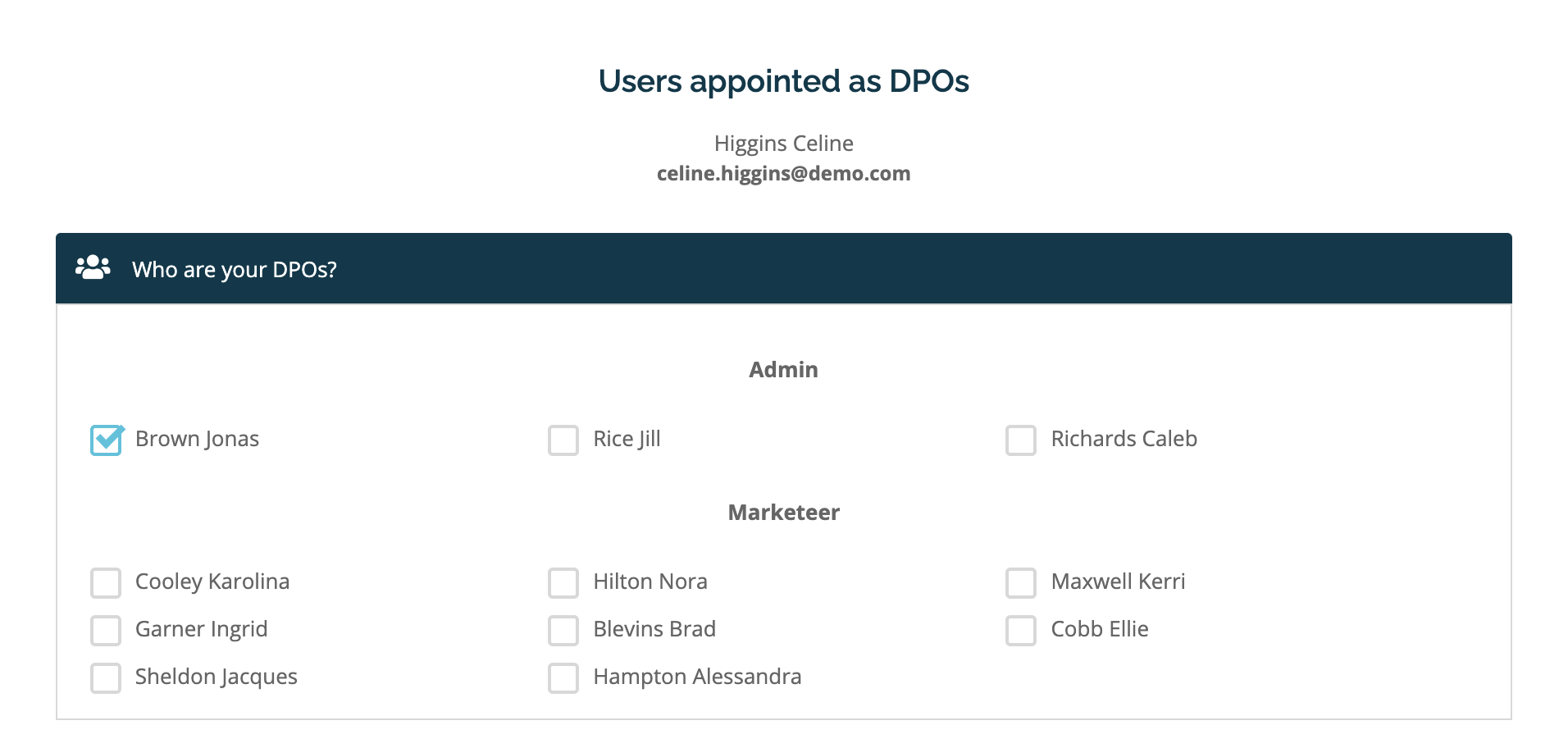 This means you can have more than one DPO in Qualifio.
What tasks can a DPO perform?
If you have the DPO permission, you can perform all the tasks in the GDPR Toolbox. This permission is required to
manage personal data export and erasure requests,
access GDPR logs,
appoint other DPOs,
and change DPO settings (see below).
Note: This table shows the default roles that are needed to perform each task in the Toolbox.
DPO settings in the GDPR Toolbox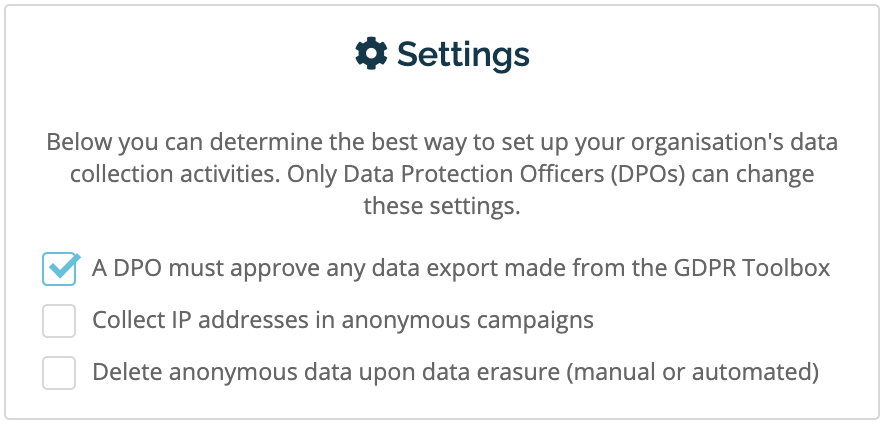 A DPO must approve any data export made from the GDPR Toolbox: When this option is enabled, it means that DPOs will have the authority to approve or deny any data export made via the GDPR Toolbox. When it's not enabled, users with access rights (Admins and, depending on your account settings, Marketers) will be able to export data without a DPO's approval.
Collect IP addresses in anonymous campaigns: When this option is enabled, it means that IP addresses will be collected even in anonymous campaigns. IP addresses are always collected in identified campaigns, although they are hashed (pseudonymised) for privacy reasons.
Delete anonymous data upon data erasure (manual or automated): When this option is enabled, it means that data erasure will not only apply to form data –which can clearly identify a particular individual– but also to any data that relates to their participations. In order for this change to apply, you'll have to save your automatic user erasure settings again.
More information on the GDPR Toolbox
You will find more detailed information about the GDPR Toolbox features in these support articles:
Alternatively, you can also contact our experts personally.
How can we help?
Don't forget you can ask us a question if there's something that isn't covered here. Please click here to get in touch.