Add a user
As an Administrator, you can invite other people to access your Qualifio account from the Organisation > Users page.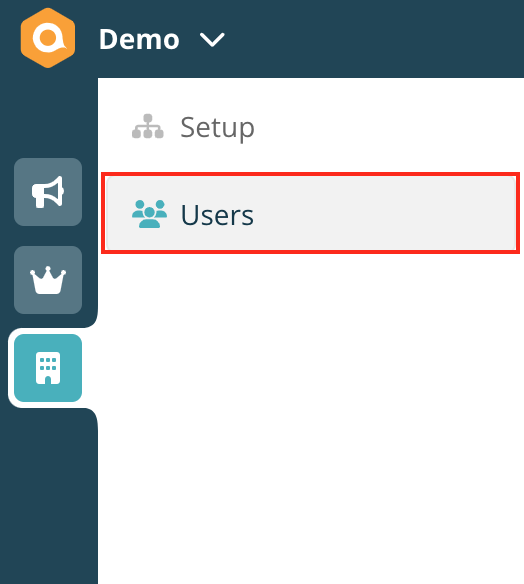 When you add a user, you'll need to assign them a user role.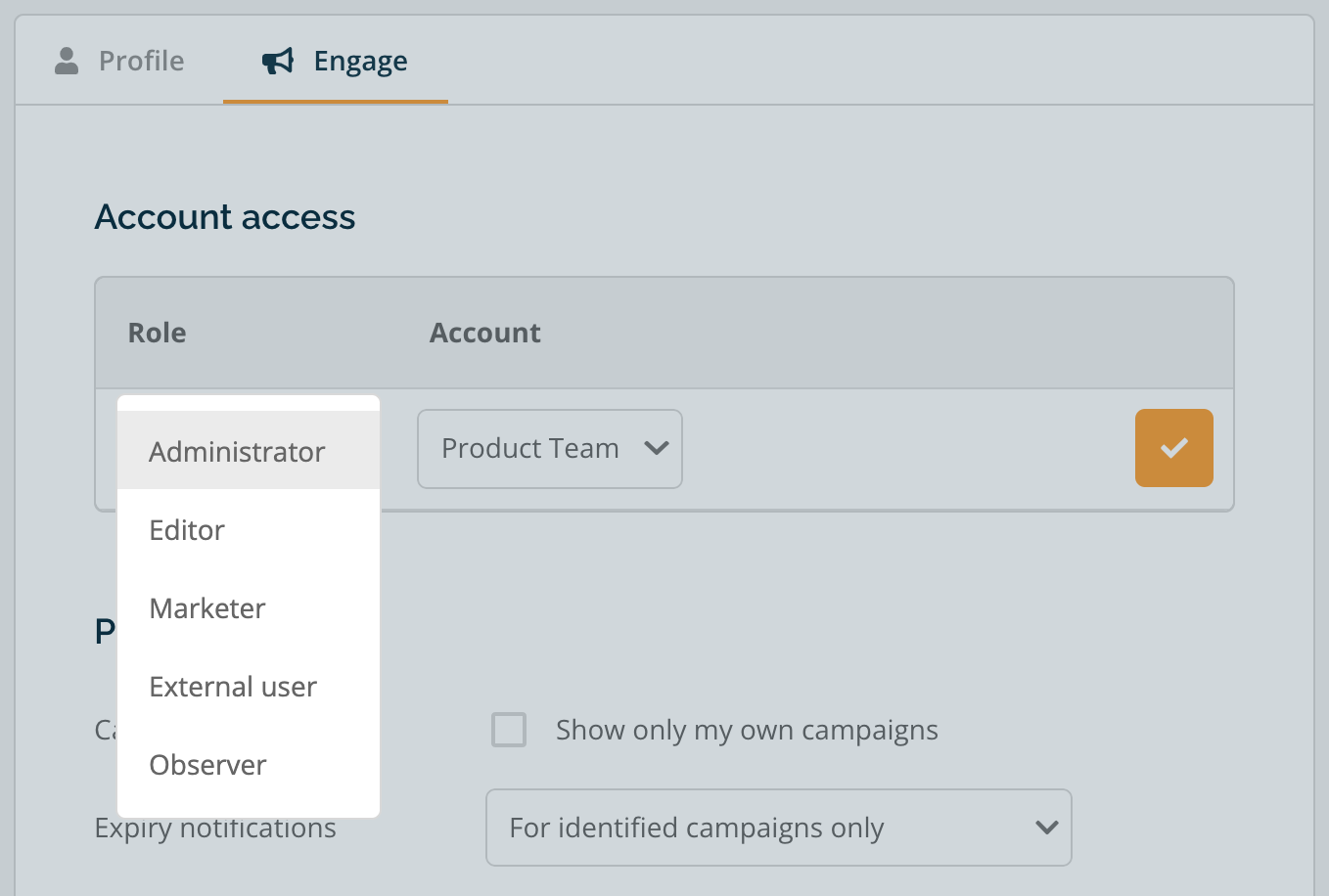 Note: If no role is assigned to a user, the user will have a restricted Observer role and will be able to access only the campaign dashboard and statistics which are shared with them.
Change the role assigned to an existing user
From the Qualifio app, select the Organisation in the left-hand menu, and then select Users.

Select the user whose role you want to change.
Click on the Engage tab and select a new role.

Click on Save.
Learn more