With Qualifio's Play Again button, you can allow participants to retake quizzes if they are not satisfied with their performance. Participants will see the Play Again button when they complete the quiz and view the scores.
To enable the Play Again button, navigate to "Settings" → "Limit the number of participations" and enable "Show 'Play again' button in the exit screen". Click "Save" to secure the changes.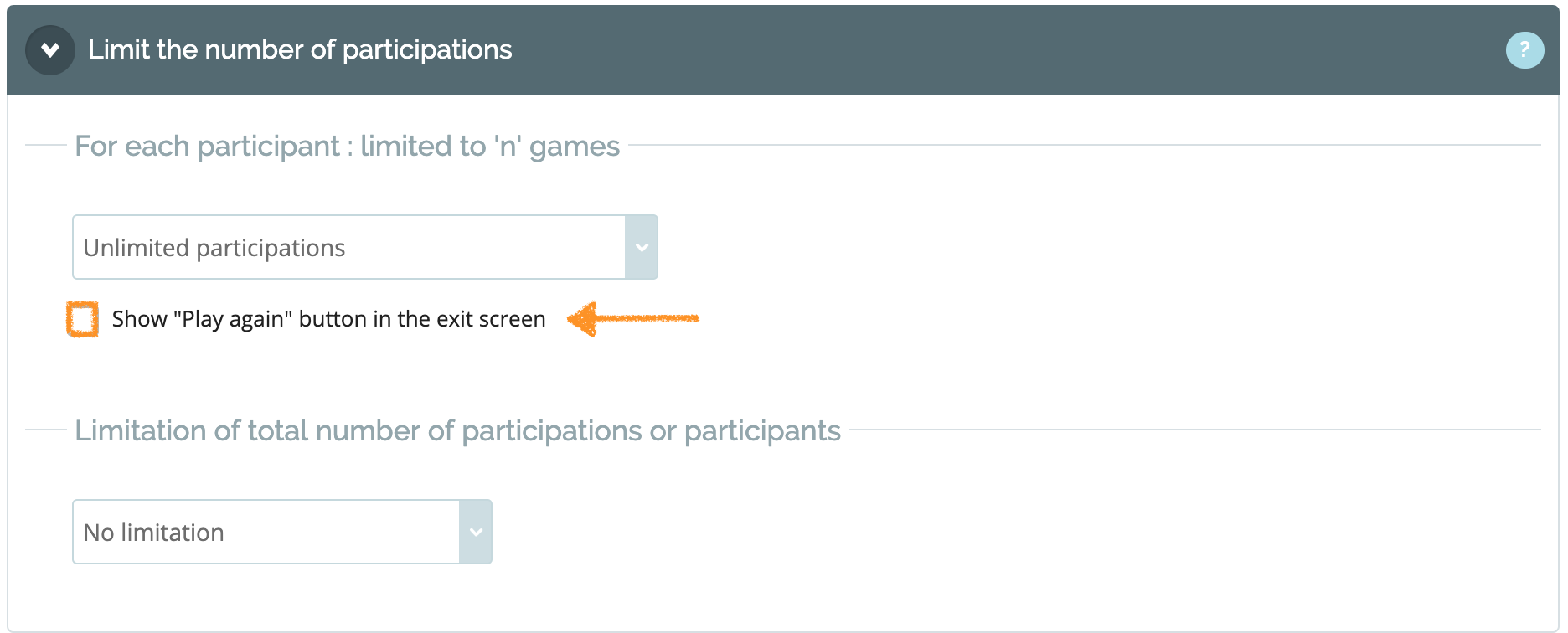 You may also be interested in...