Promotional Pop-Ups are designed to deliver important messages and to redirect visitors to where you want them to go.
Table of contents
This slideshow provides easy to follow, step-by-step instructions, demonstrating how to create a Promotional Pop-Up using Qualifio:
Get started in minutes →
(Pssst! Don't forget to log in first.)
What are the different pop-up layouts?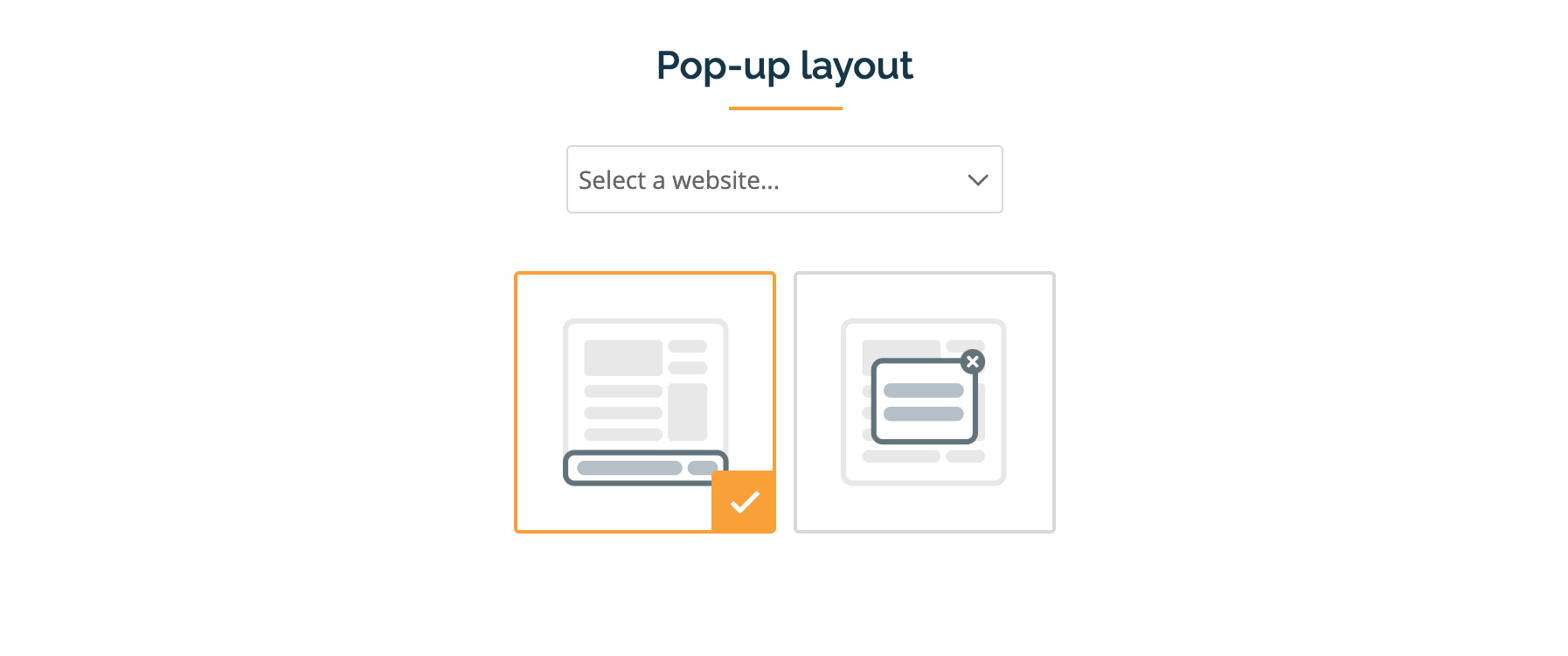 The pop-up is the traditional pop-up that appears in the centre of the screen. This type is meant for your most important information as it completely alters the reading experience. When you use this pop-up, make sure it's for a good reason.
The bottom bar is a pop-up that sticks to the bottom of your page. If you want to deliver a message, but it's not worth stopping the reader in their tracks, this is the most subtle and least intrusive approach.
Customising the style of your pop-ups
To customise the style of your pop-up, click Edit the promotional pop-up.
Our Promotional Pop-Ups were designed with busy marketers in mind. With just a few clicks, you can
choose one of our pre-made templates: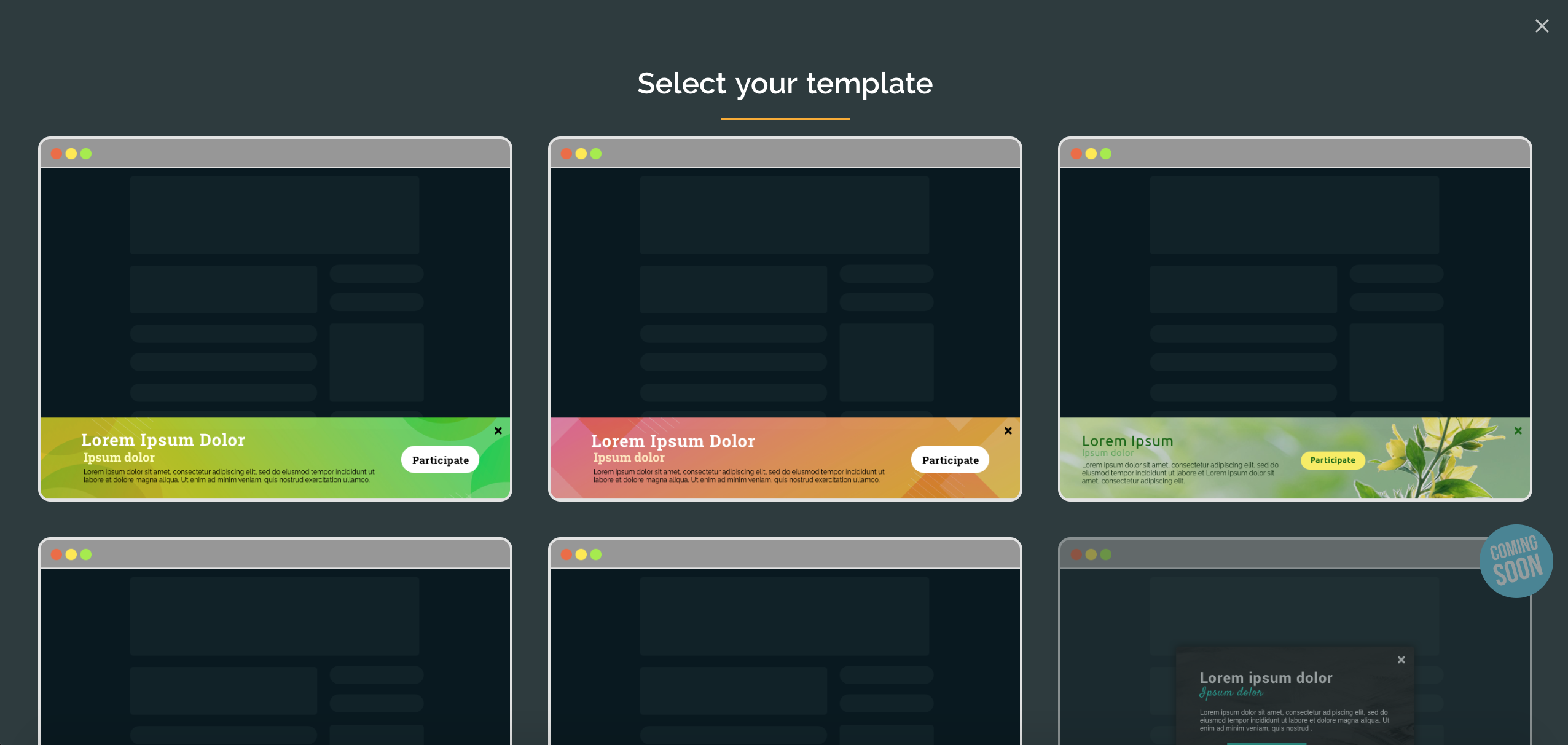 customise it to your preferences: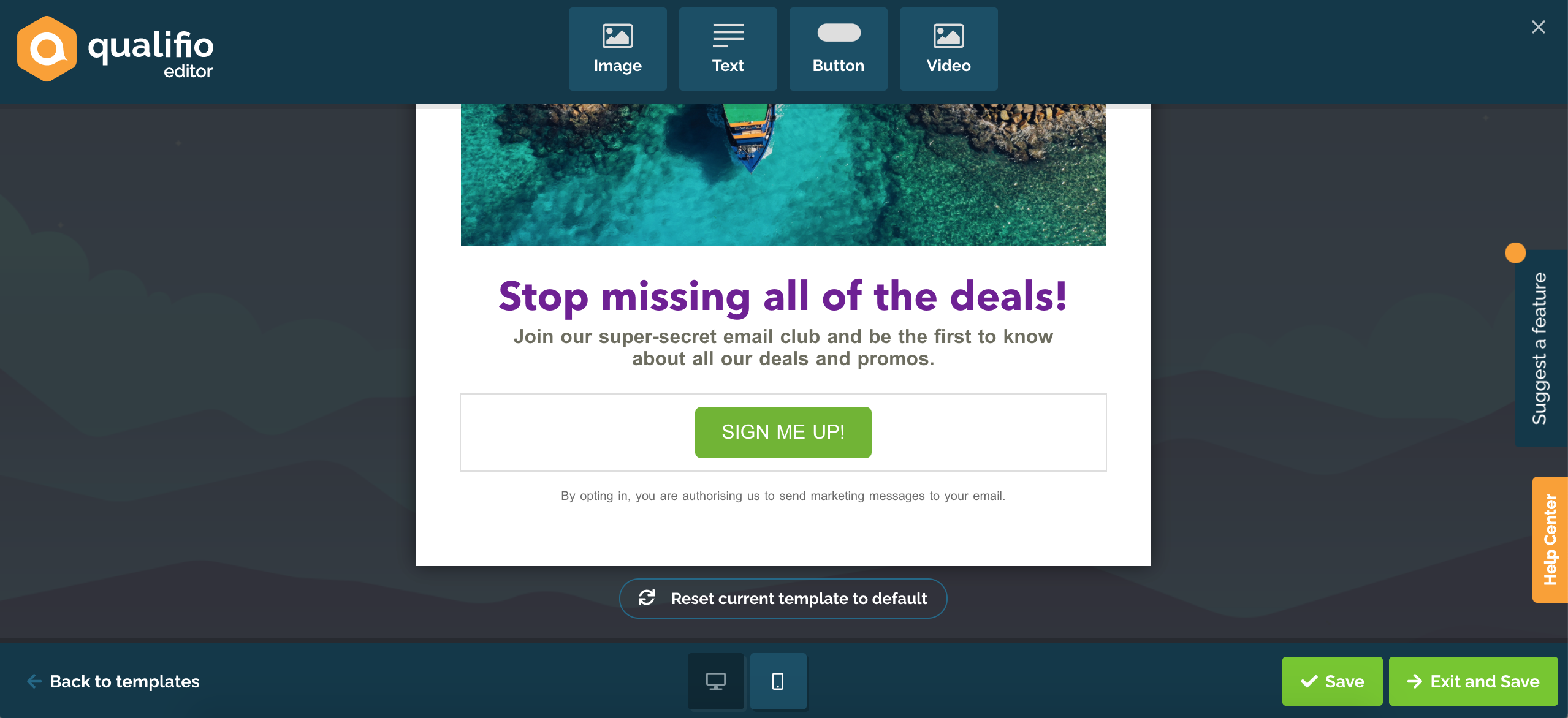 publish your pop-up (see instructions below).
start engaging your website visitors. It's really that simple!
Where and when to show my pop-up?
Create hyper-targeted pop-ups with our triggering options. See article →
Publishing your pop-ups
It is only possible to publish Promotional pop-ups on your custom domain. The publication of pop-ups is not compatible with the subdomains of qualifioapp.com.
The publication of your pop-ups is done thanks to a one-tag integration. Once added to your site, the tag automatically publishes your pop-ups and tracks visitors' behaviour towards them.
Go to Settings > Websites.
Copy the one-tag integration script to the footer of your site or add it via your tag manager.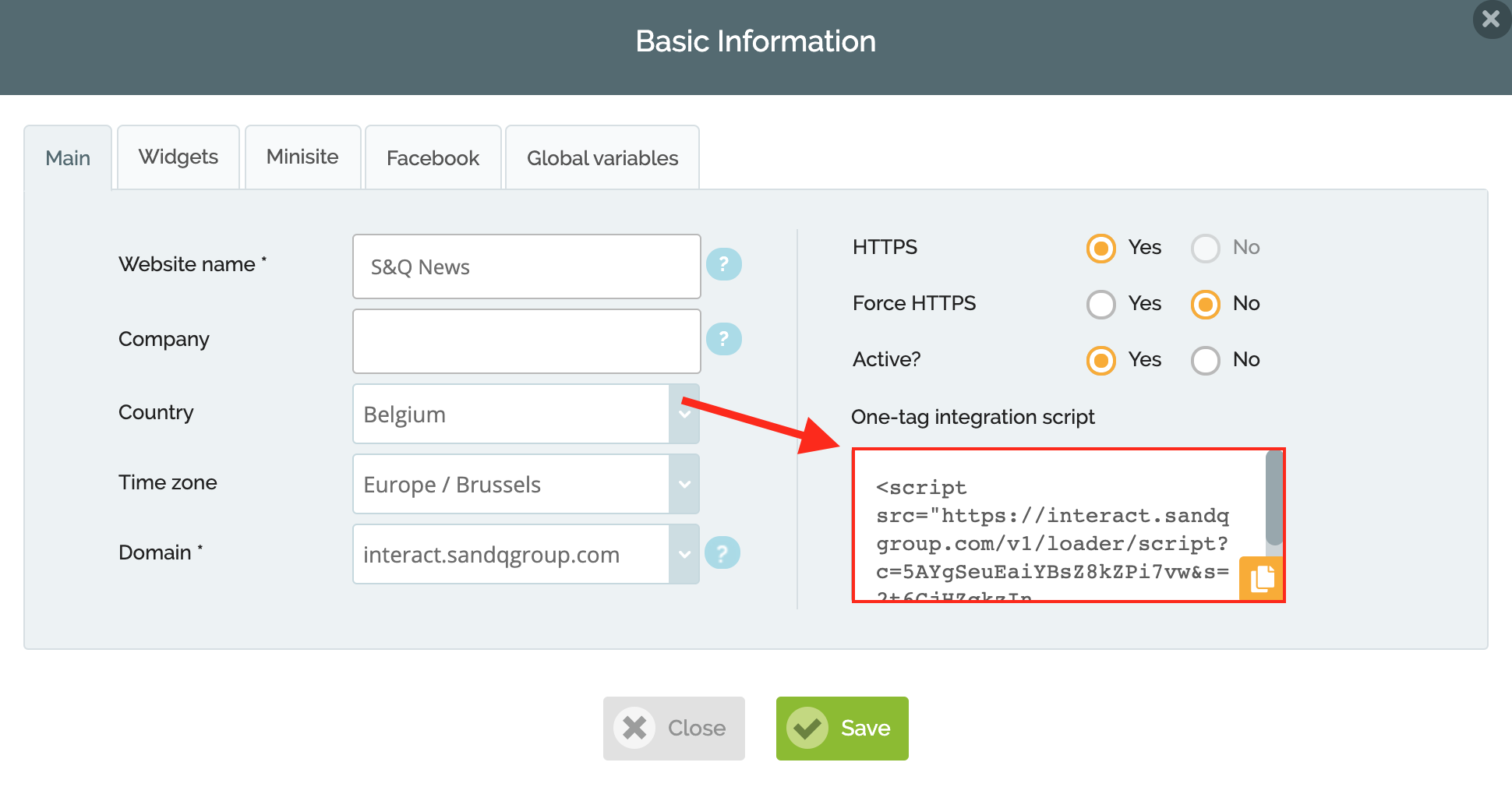 There is a setting in various ad-blocking software programs that automatically blocks Google Tag Manager. If you are using Google Tag Manager to load your Qualifio one-tag integration script onto your website, it may be being blocked by this setting, and some of your visitors may not see your pop-ups.
Note on user access rights
By default, only Admin and Marketeer users can create Promotional Pop-Ups. An account Admin can configure the user rights to modify this rule and grant access to Editors as well via the Settings > User rights: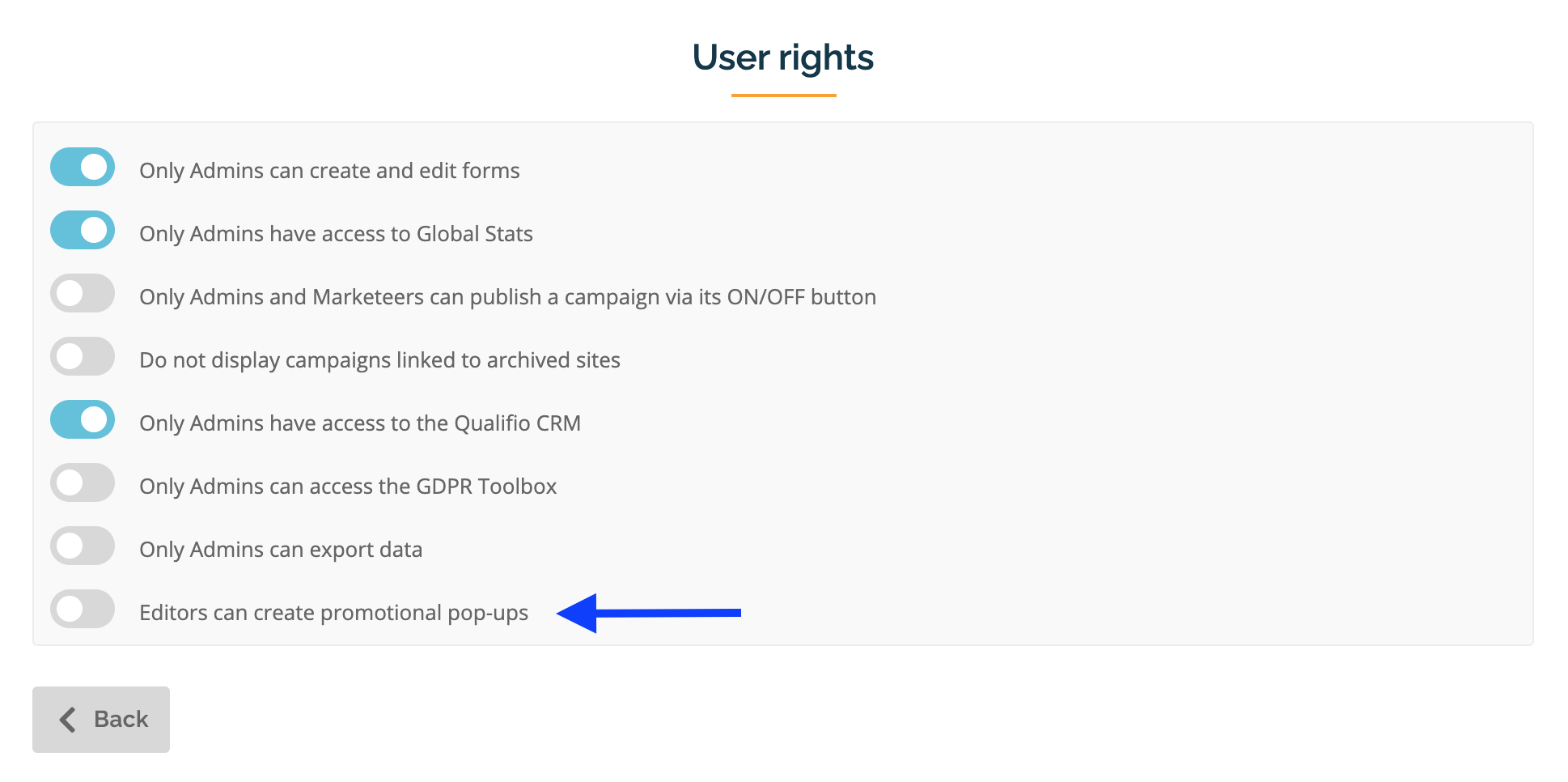 The one-tag integration script to publish the pop-ups is only available to Admin users, as it requires permission to access and manage websites within Qualifio.
Everything you need to know to use Promotional pop-ups like a pro
Below are the answers to frequently asked questions on promotional pop-ups.
1. Why can't I delete an element in my pop-up?
A pop-up must contain at least one element (image, text, button). You can't delete the only element in your pop-up. Instead, try adding another element so you can delete the first one.
2. I would like to create a pop-up where the whole background is clickable. How can I do that?
It's possible to create a clickable pop-up but it will require you to upload a background image and make it clickable by inserting a URL. That's also doable with a transparent background image 🙂