Have you ever wanted to monitor where analytics tags are used in your account? We've got you covered. Tag usage allows account Administrators to see how many times and where each tag is used. Here's a quick explanation of how you can make sure your tags are used properly.
To find out where a tag is used, all you have to do is:
Navigate to the Tag Library section, then click Tags.

Select a tag.
Click Usage. This should bring you to a page that shows all instances where that tag is used.
Here is an example: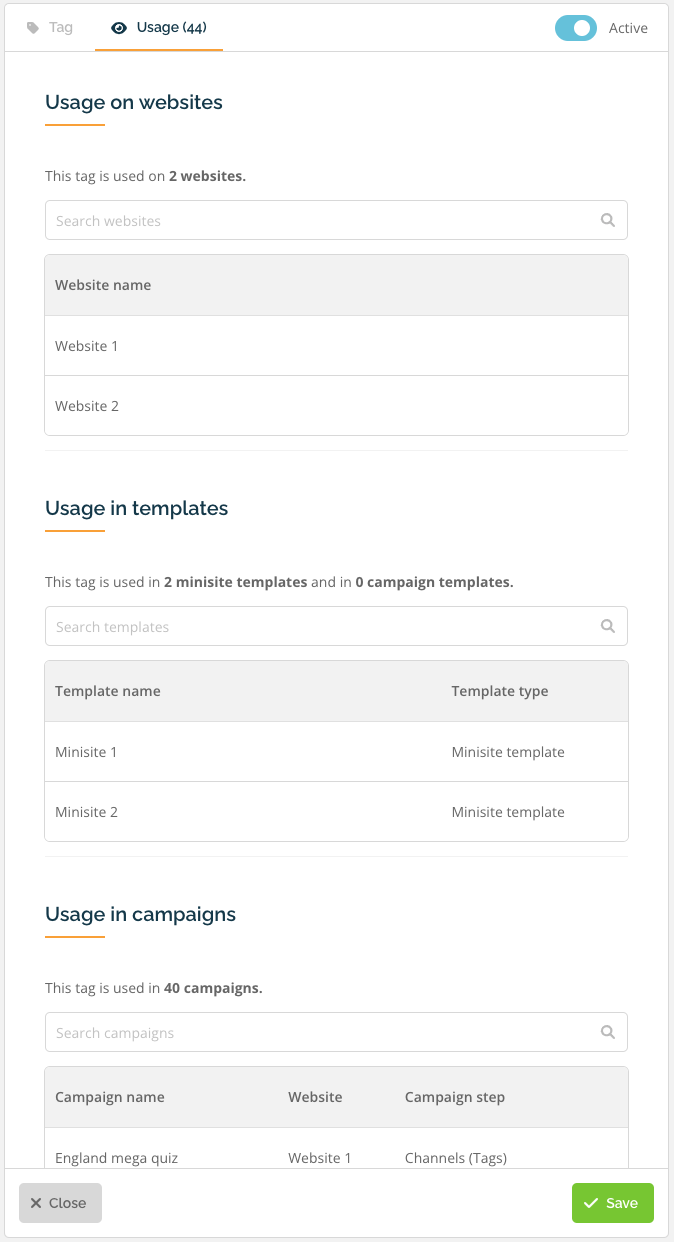 That's it!
The "Usage" tab helps you:
Search and locate websites, templates and campaigns that contain the tag you're evaluating.
Identify and analyse existing tag configurations, and make sure your tracking tags are used where you expect them to be.
Run better checkups as part of your tag management process (important for data protection and security!)
Qualifio tip: We recommend reviewing the tags of your more recent campaigns on a regular basis. It helps you ensure your team applies tags in a consistent fashion in order to get the most value from your tagging system.
Notes
You can't remove tags from objects from the "Usage" view.
The view does not display usage information for tags that might be used in text editors.