With Qualifio Engage, you can create your company's own Advent calendar to connect with your audience. It is not only a great way to generate new leads or reward customers but also to increase brand loyalty by getting participants back every day to see what's behind each calendar door. This article will show you how to make your own web-based Advent calendar.
The Advent calendar is one of the most popular Christmas traditions. Get into the holiday spirit by counting down the days until Christmas and increasing sales in December. Every day, a new door opens.
How it works
1. Create your campaign
First of all, you need to create the calendar that will contain all the doors. The wizard menu will help you create your Advent calendar: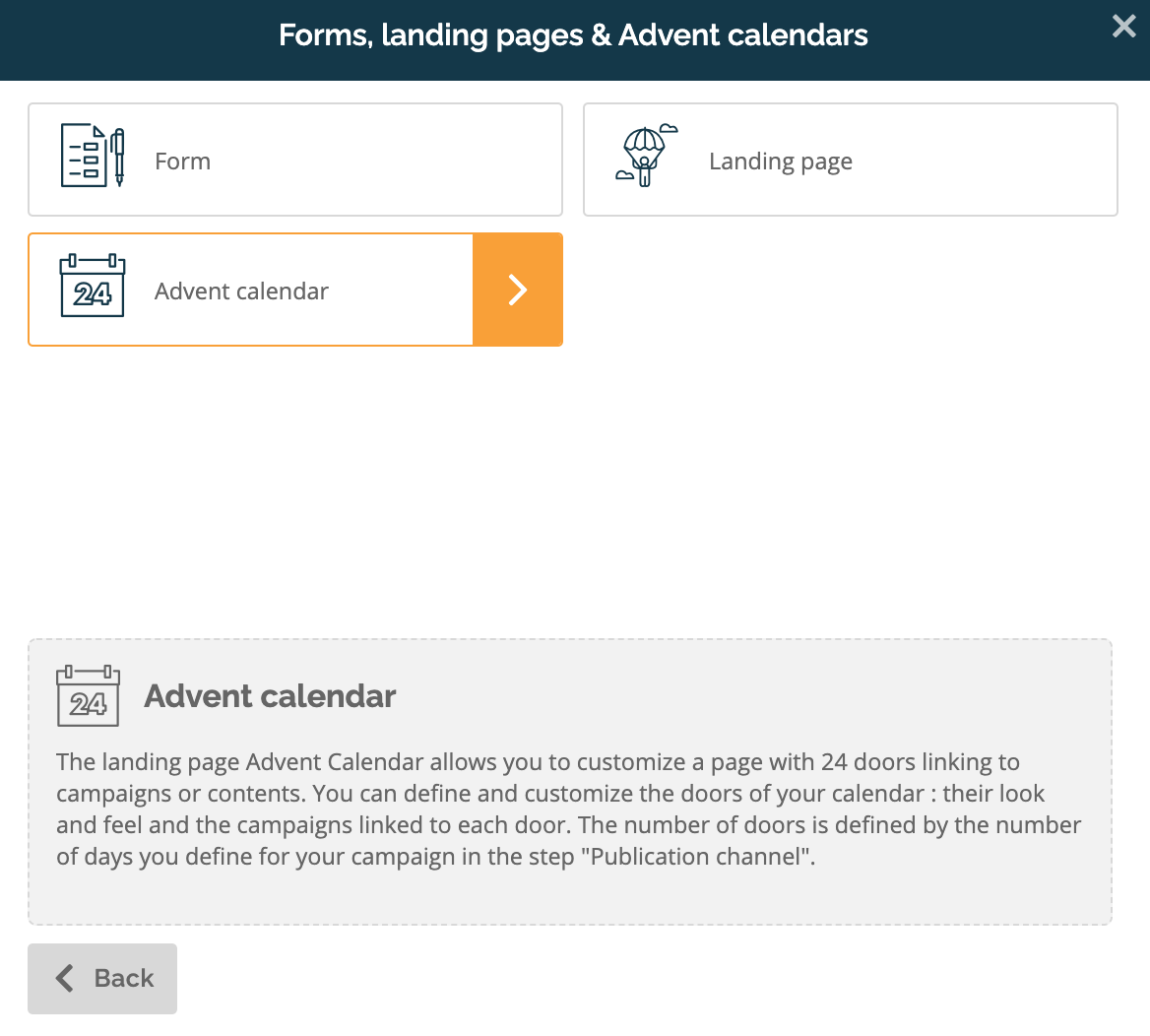 ❕Pro Tip: Initially, this type of campaign was created as an Advent calendar, but you can use it to create a special calendar for your audience all year round, even during summer! A maximum of 120 doors can be created in a single calendar campaign.
2. Fill it with your content
For each day in your calendar, you can add a link to a written message, a photo, a funny video, a crazy GIF, a voucher for your upcoming product launch or to a different interactive campaign such as a contest, a prize draw, a quiz or a poll.

❕Pro Tip: Remember that, if you choose to link a campaign to each door of an Advent calendar, you will have to create 24 individual campaigns. If 24 seems too much to organise, then you can adapt the idea to fit your requirements (e.g. celebrate 4 days of Christmas instead of a full-length Advent calendar) or let us design them for you.
You have control over which doors are open or closed and when. For example, if you want to keep all the past doors open throughout the rest of the campaign, you can configure it in the Settings panel.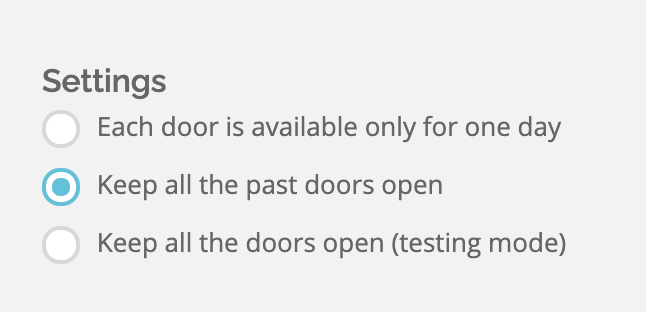 3. Customise the style of the doors

4. Customise the style of the calendar
Decorate your calendar using our easy-to-configure templates to quickly create and launch your campaign.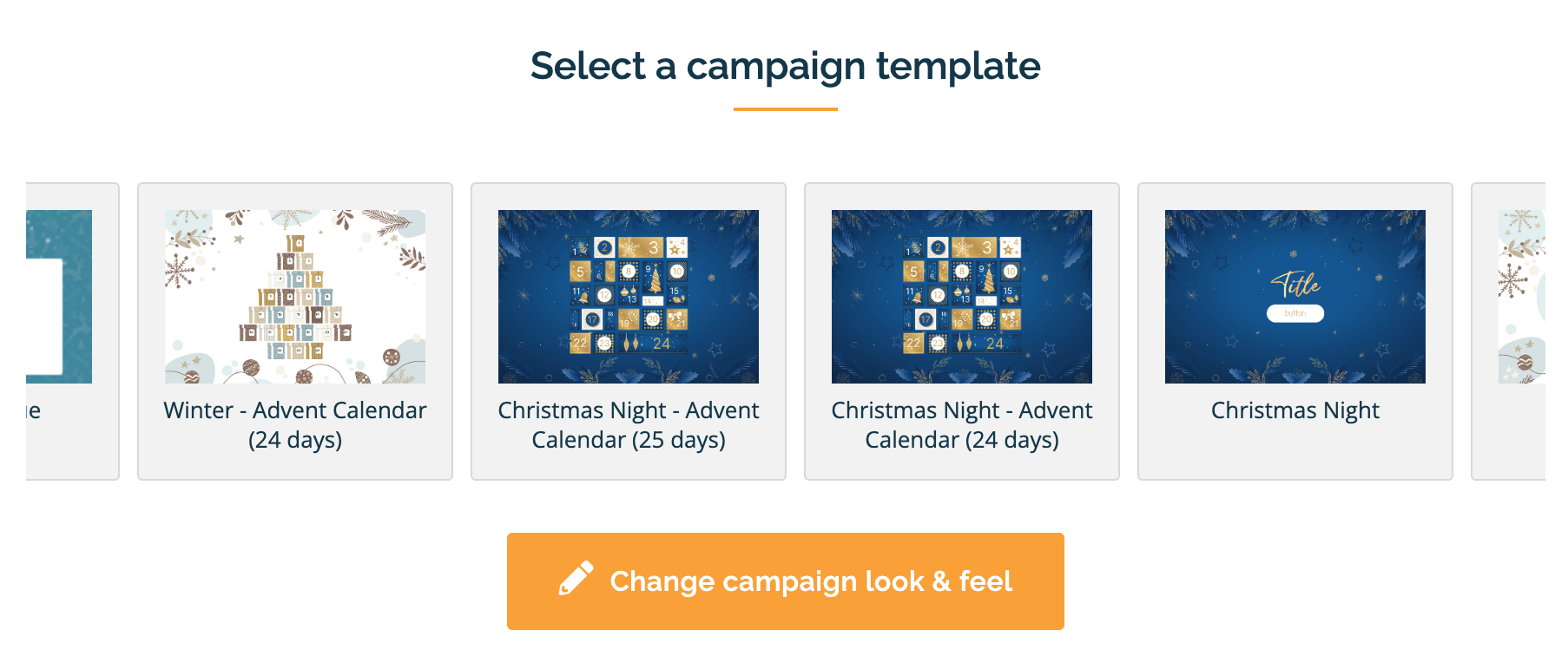 Do none of the Advent calendar templates appeal to you? Or would you like to design your own digital Advent calendar? Then add your personal touch and preferred colours. The calendar can be tailored however you wish by selecting the Change campaign look & feel button.
5. Share with your audience
You can embed your calendar directly on your site.
If you choose to publish it on a minisite, you will receive a link to your calendar, which can be customised and shared on any social media site or anywhere, really.
Let us design it for you!
Want to create a fabulous calendar to count down the days until a special event? Qualifio's Studio has got you covered! Let's kick off your 100% customised calendar based on your needs. Want to discuss your project? Contact us.