Google Fonts collects a wealth of amazing fonts that you can use in Qualifio for free. On this page, we'll tell you exactly how you can start using them in your campaigns. Let's get started!
Using Google fonts is just one of the two ways you can import additional fonts into your Qualifio account. The other one is custom fonts, available on all plans.
How to use Google fonts in Qualifio – Step by step
This video will walk you through the steps to take in order to get your Google font running in your campaign. It should take less than 5 minutes!
Add Google fonts to your documents
Step 1: Choose the font
First, go to Google Fonts and choose the right font for your Qualifio campaign!
You've found the perfect font? Click "+ Select this style" to add it to your selection, which appears on the right of the screen. We're going to use Recursive.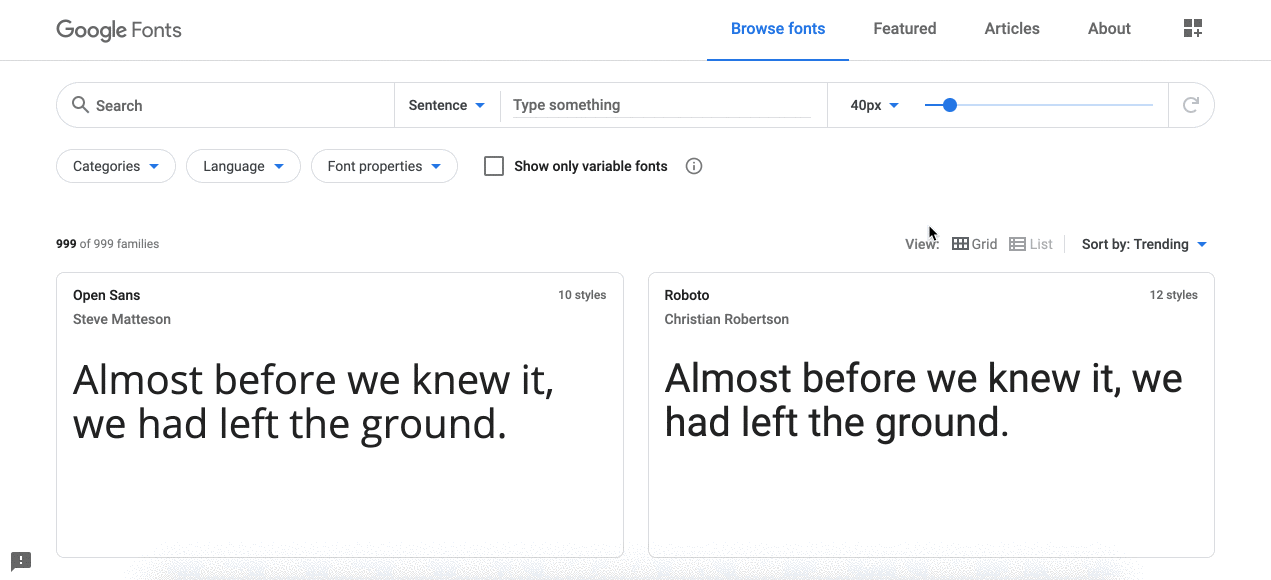 Step 2: Take the codes
Take the codes from the Embed tab.
Example link for "Recursive":
<link href="https://fonts.googleapis.com/css2?family=

Recursive

&display=swap" rel="stylesheet">
Example CSS rules for "Recursive":
font-family: 'Recursive', sans-serif;
Important: In order for Google fonts to work in your campaign, you must have both the font family linked to the Google Fonts API (HTML <link>) and the rules to specify families (CSS rules).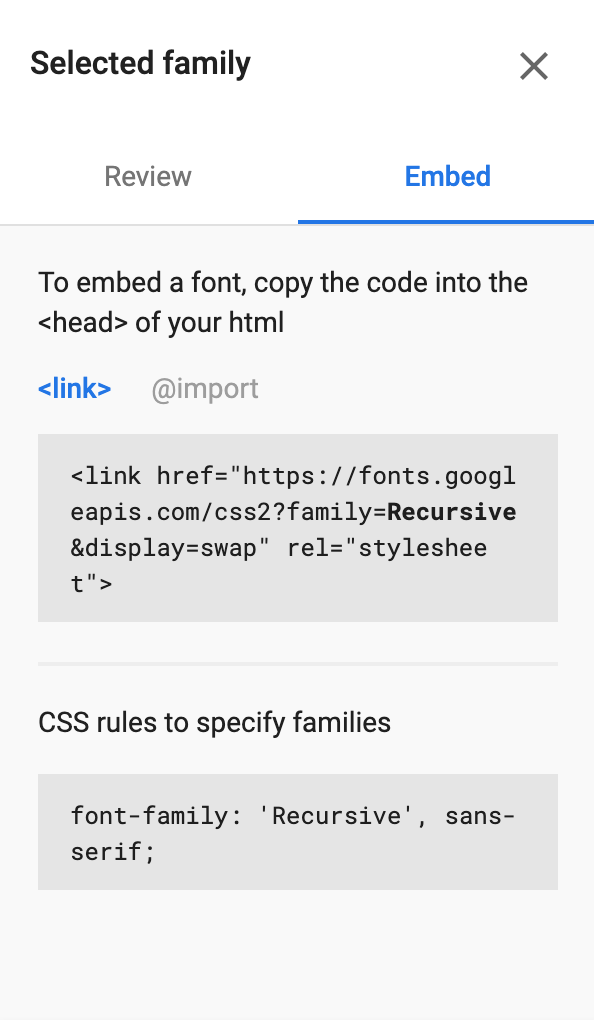 Step 3: Log into Qualifio
Once you have copied the codes, go to your Qualifio account.
You can add Google fonts to your account directly from the Fonts in the Documents panel. Just choose Add new, and we'll take you to the settings to add a font. There, you can select Google Font from the dropdown and add your Google font. All you have to do is insert the codes Google provided.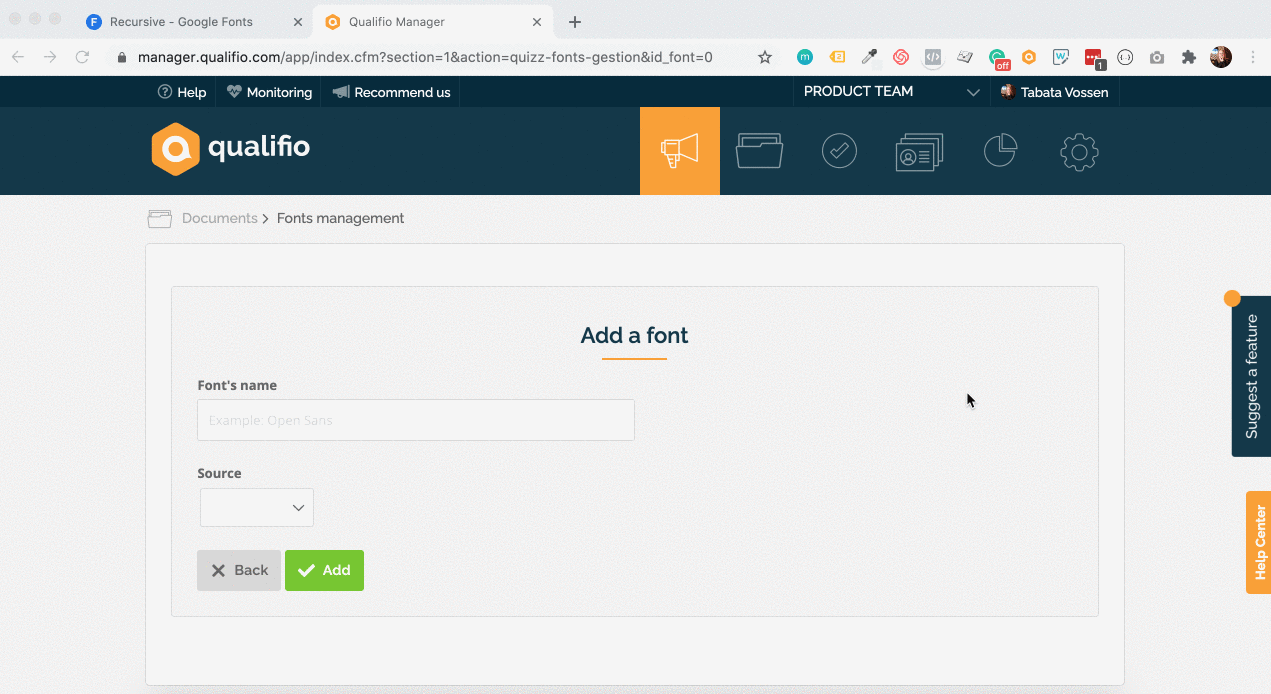 Imported fonts will be available in the look and feel editor the next time you open it! 🎉
Use Google fonts in your Qualifio campaign
Alright, we are almost done!
To set your new Google font for your campaign, go to Look & feel → Change the look & feel to open the editor.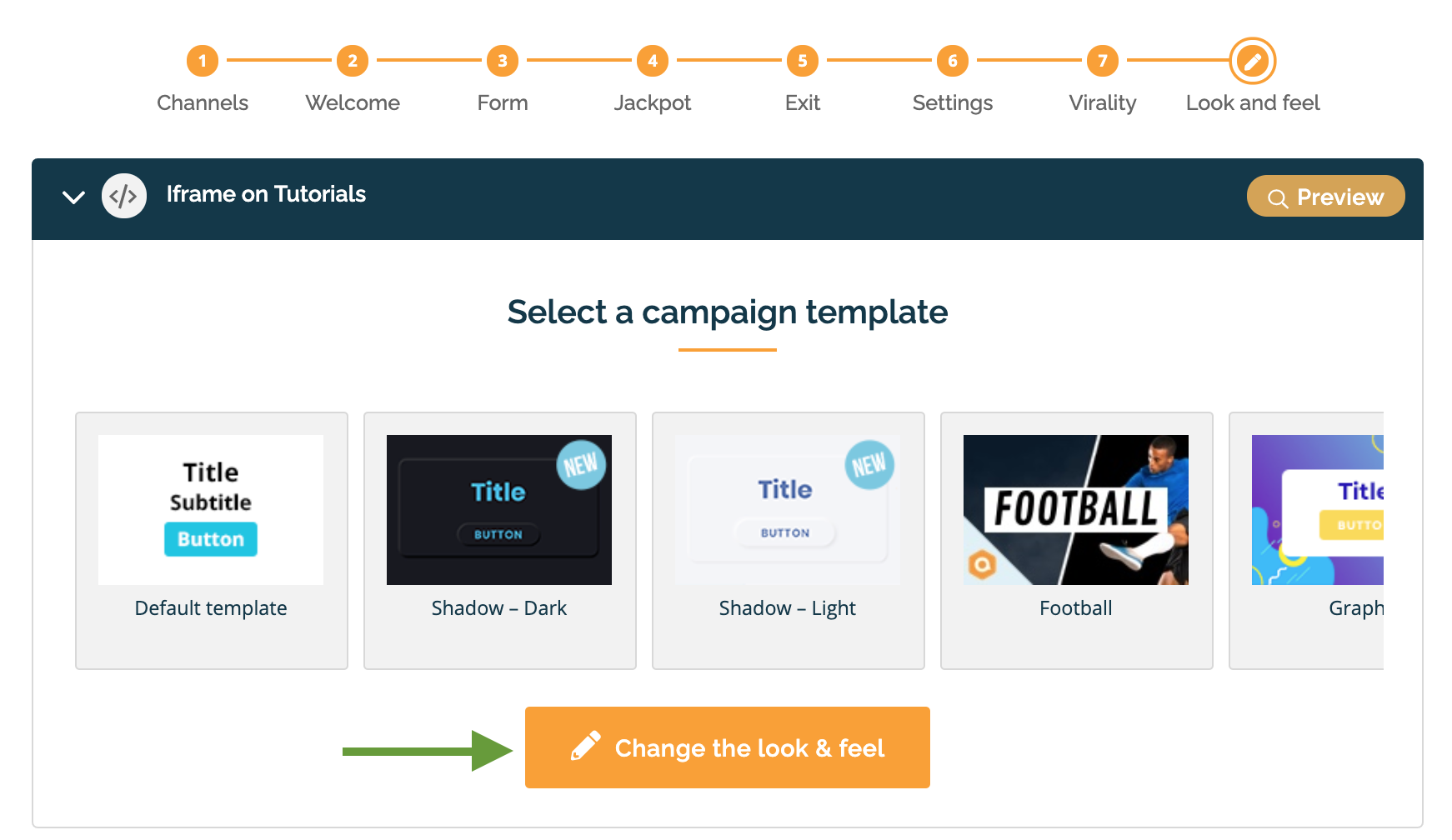 In the editor, click on the Texts tab.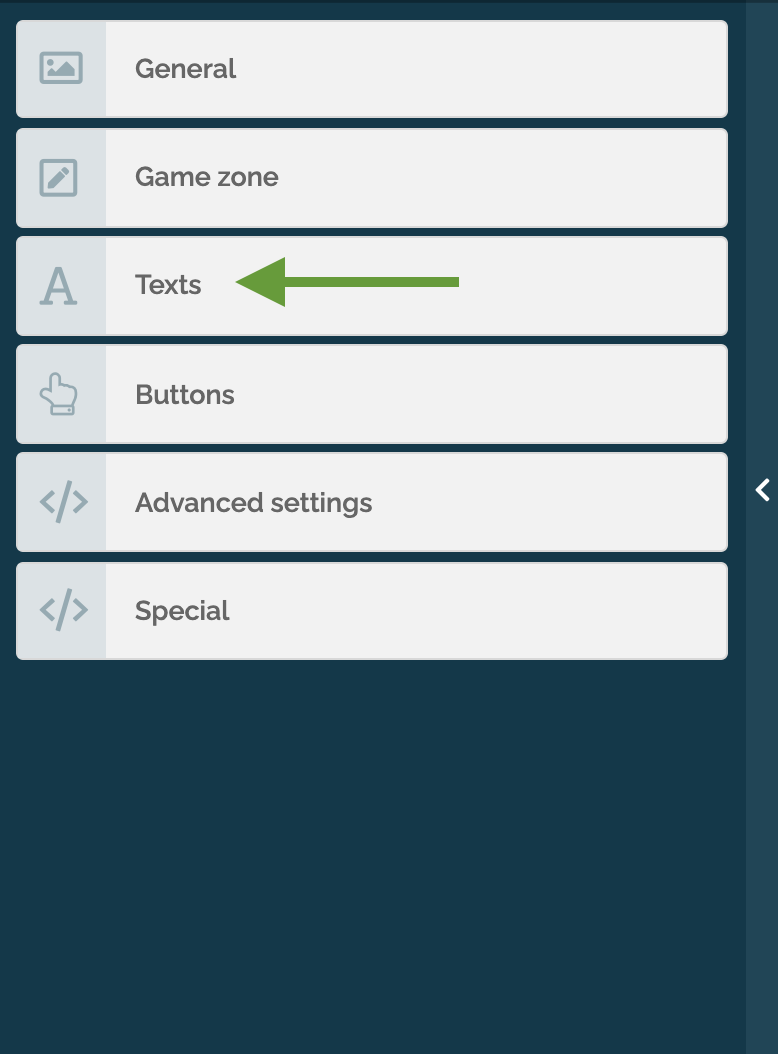 There are several settings. For example, General is the setting that changes all paragraph fonts, campaign-wide. If you choose the Recursive font, you should see your paragraph text automatically update to reflect the font.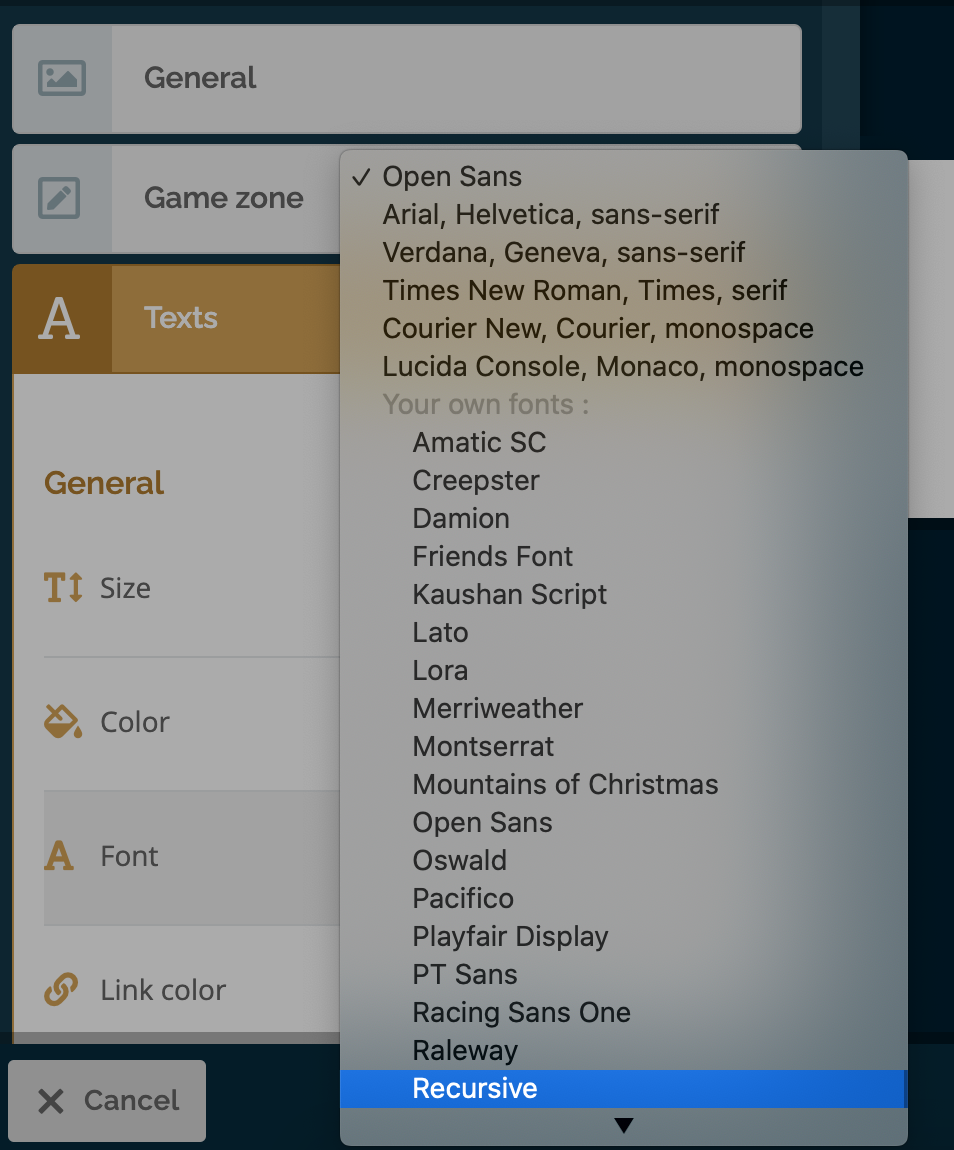 Next, you can use the dropdowns under Titles and Subtitles to choose another font for all H1 and H2 in your campaign.
Click Save and quit and you're done!
✨ That was easy, wasn't it? Now you can make your campaigns look prettier with the free fonts offered by Google Fonts!
Removing a Google font
To remove a Google font from your account, just delete it in Documents → Fonts.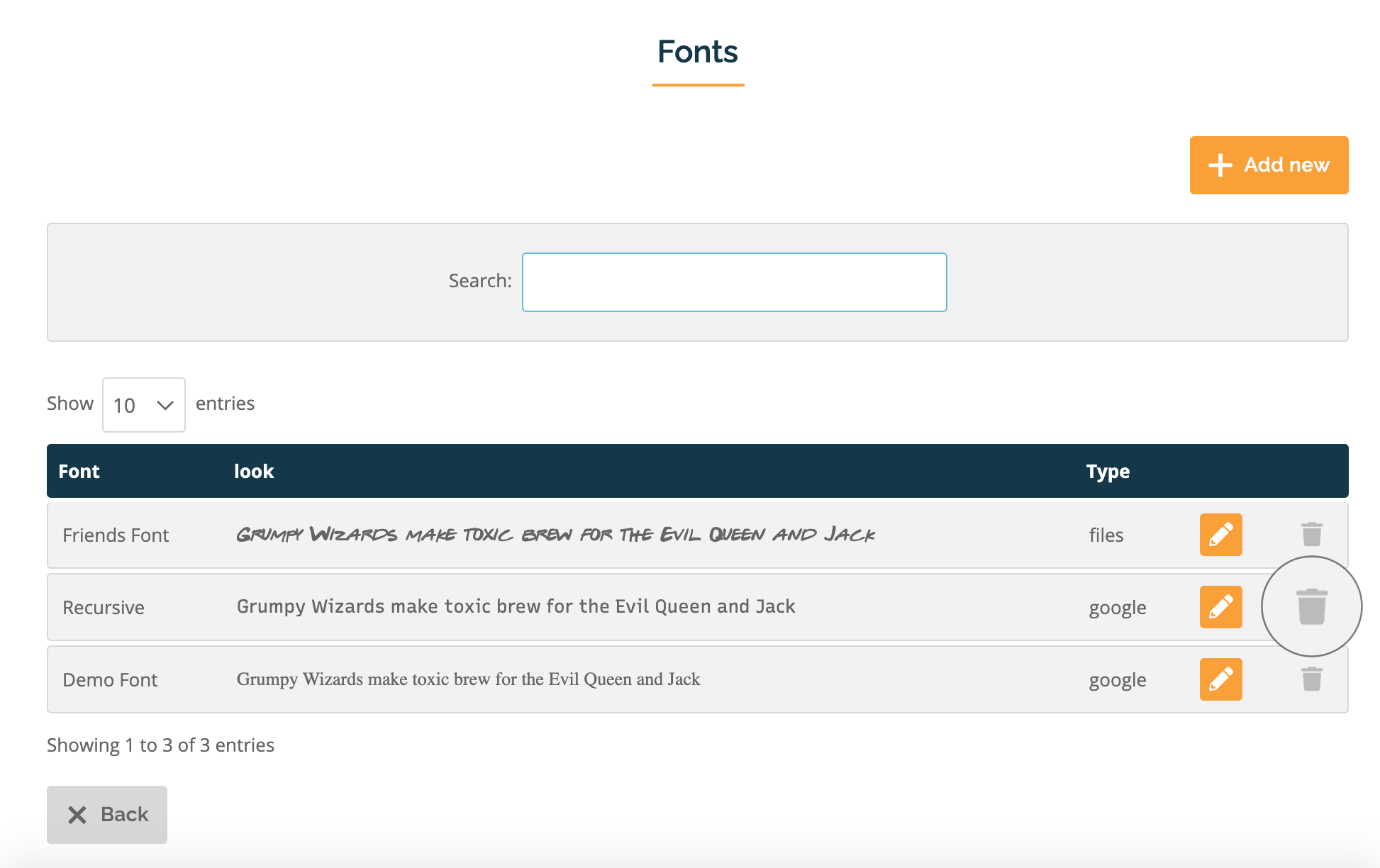 Need to know
Campaigns in your account that still have the font attached when it's deleted will again have the default font selected.
Thanks for reading. Feel free to reach out to us with any questions ✌️
More reading