Looking to get higher brand engagement with your next contest? Make everyone a winner. It's simple, effective and will drive better engagement metrics. Here's how.
Many consumers don't engage with contest campaigns thinking that the odds of winning are too small to make it worth interacting with your brand. But there's a simple and effective way to change that – by making everyone who enters a winner. Yes, you can still create exciting grand prizes, but wouldn't you love to reward every user who takes the time to participate and fill out a form? And wouldn't every marketer prefer to have their campaign shared virally on social media?
It's all possible with the use of probability instant wins. With probabilities, you can decide how many units to give away:
the contest might contain an unlimited number of prizes,
or it might contain a limited number of prizes with an equal number of allowed participations.
Let's explore both possibilities.
Option #1: Unlimited prizes
In the Number of units dropdown, select Unlimited.
Enter a percentage for the odds of winning.
Next, in the Probability tab, you'll see a probability calculator that adds up the "odds of winning" each prize into a total percentage chance of success.
Make sure the total winning percentage is 100% so as to make everyone a winner.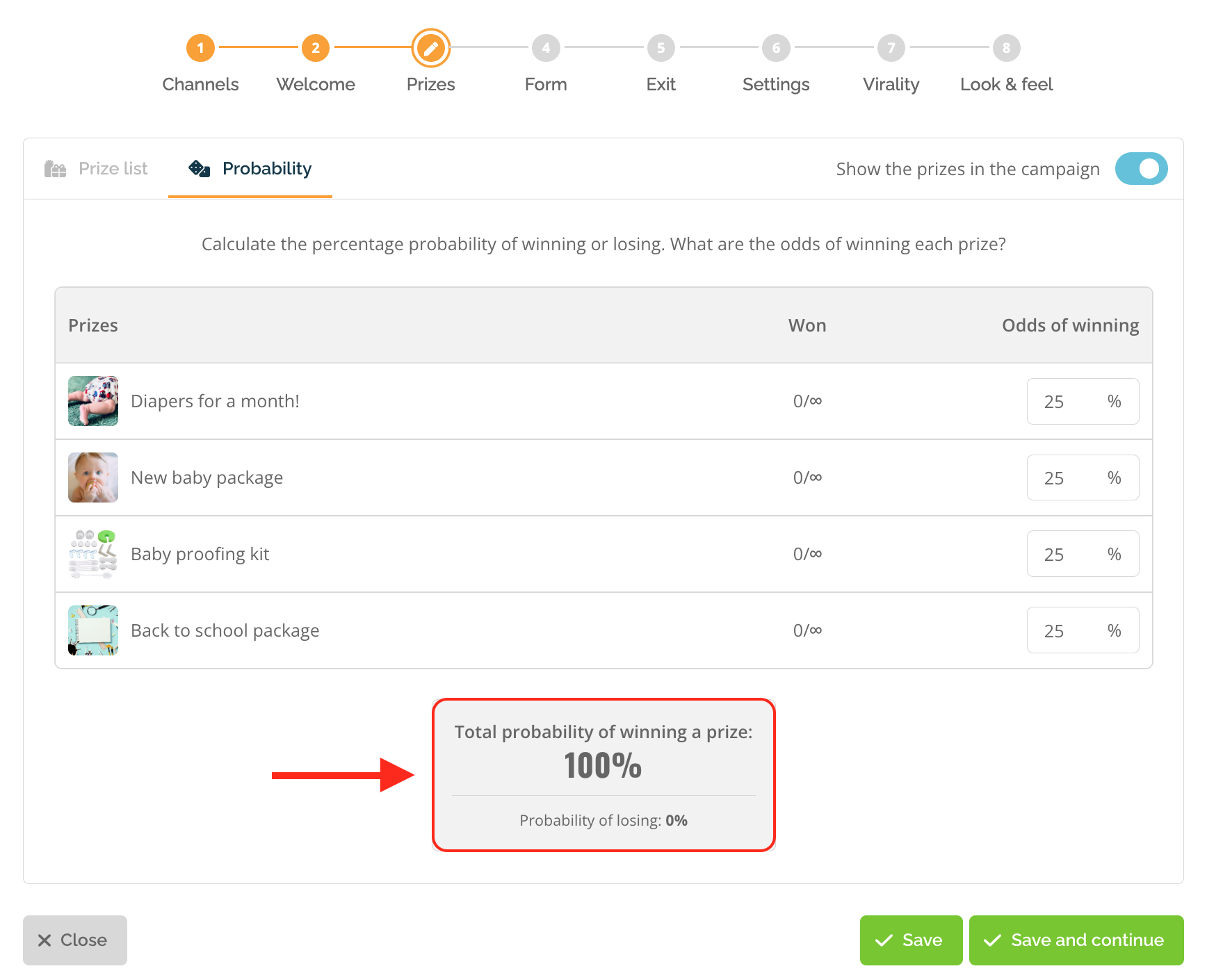 Mixed method approach: a contest that awards instant prizes can combine various prize allocation mechanisms. The priority will be given to the calendar (is a prize available at participation time?), then to the probabilities (if not, we roll a dice). The same prize cannot be allocated via multiple methods.
Option #2: Limited prizes
Select Limited to... from the Number of units dropdown and enter a number for the maximum of winners.
Then, select the calendar method for prize allocation.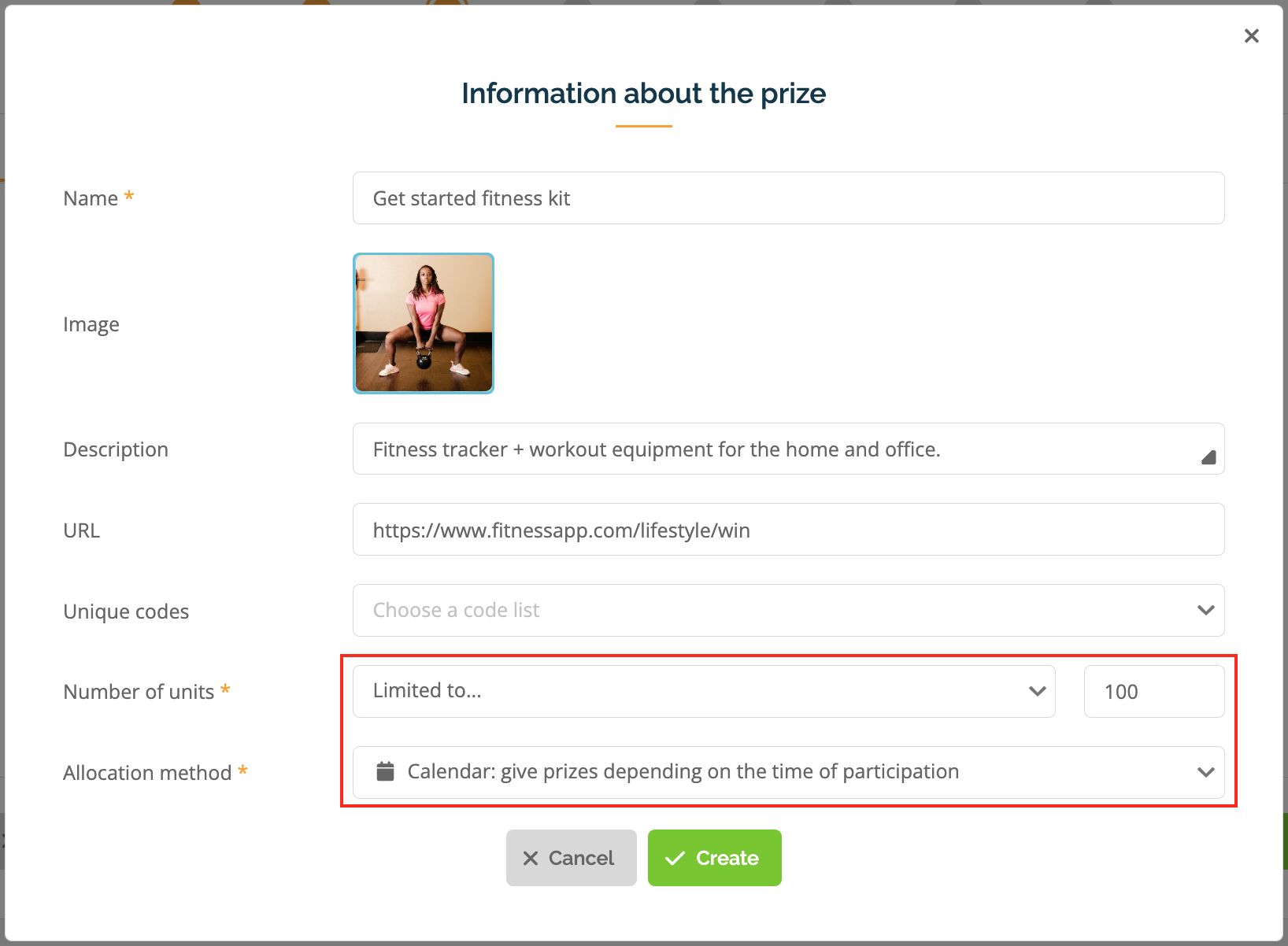 Rule of thumb: To make sure everyone's a winner, it's a good idea to schedule the winning moments of each prize before the start date of your campaign.
Limit campaign participations and/or participants. Running a contest on a tight budget? We understand that you can't stretch out the bills. If you'd like to avoid any participant losing, you could cap the number of participations or participants. In order to do so, go to the Settings step of your campaign creation, under Limits. Let's say you have 100 prize units:



individual participation limit: restrict participations to one per person so that users can participate no more than once (based on email addresses)

collective participation limit: allow 100 contest participations (entries) or participants (users)

prize limit: allow each participant to win only one prize (based on email addresses as well)

There's no doubt about it, everyone loves winning. Ultimately, rewarding all the users who participate in your contest means that everyone feels the fun and everyone is successful – even if they are not the big prize winner.