In UGC contests, only approved photos, videos and texts display in galleries. Those submissions can be automatically or manually "approved". For the latter, the process is easily manageable from the campaign statistics.
Sometimes, you might want to approve submissions for user-generated content (UGC) contests before they get posted in case there is inappropriate material.
With Qualifio, entry moderation can occur in a couple of ways. You can either
auto-approve submissions (i.e. they are approved unless you "disapprove" them)
or moderate them as they arrive.
When entries are collected in your Qualifio upload campaign, new submissions are set as visible by default. If the gallery is turned on, they will be publicly viewable unless you reject them.
However, you can also set up a moderation process where you must "allow" an entry before it displays on your Qualifio gallery: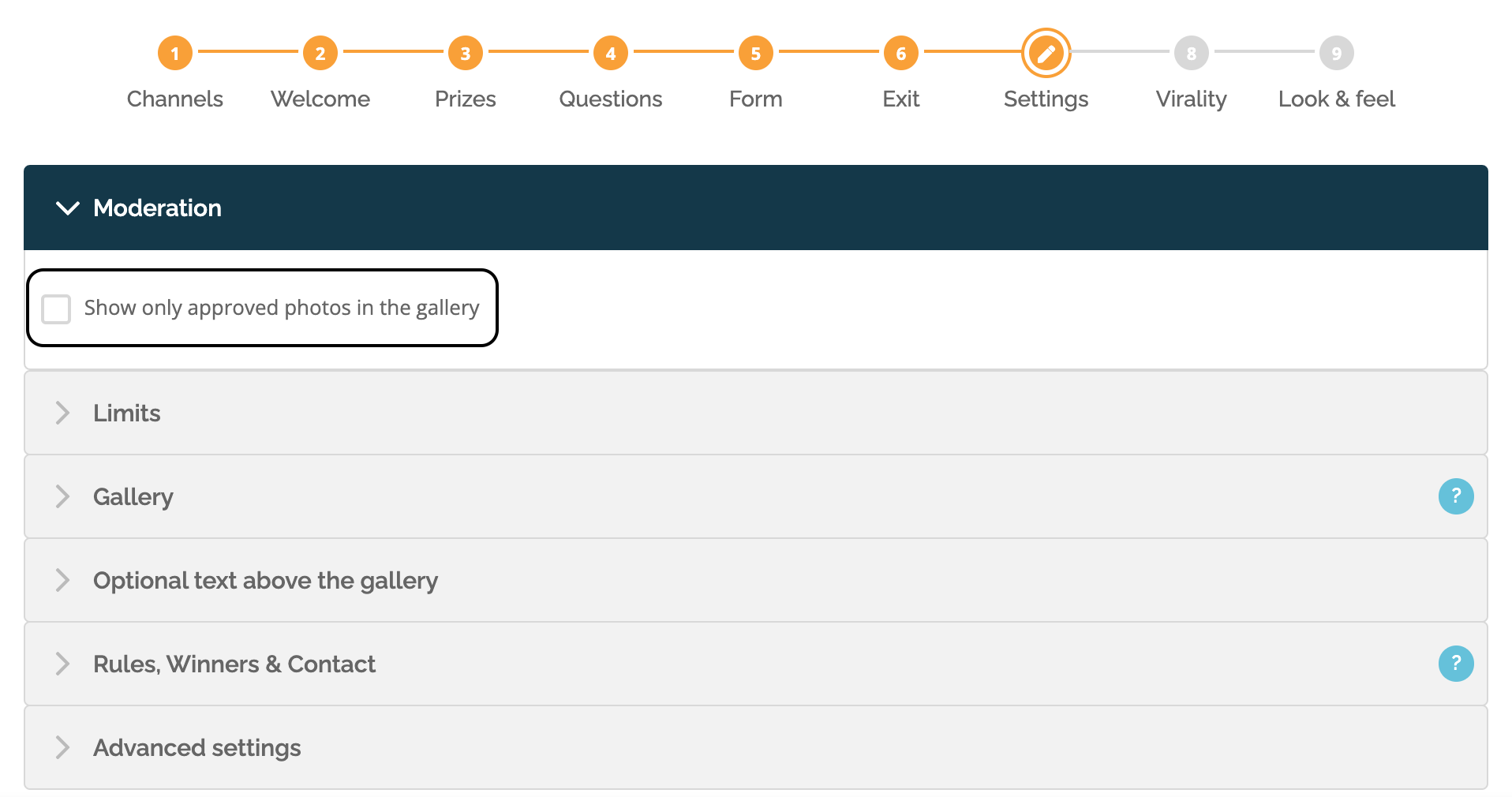 With this setting, only your (manually) approved photo, video or text submissions will display in the gallery. This requires regular manual work in order for the gallery to be filled with submissions. We suggest putting your email address as the recipient or BCC email of the post-participation email. That way, you'll receive an email every time there's a new submission to review.
How do I moderate user-generated content from my contest?
To review the submissions, click on the upload campaign statistics, and go to the Participations tab.
If you enabled the abovementioned moderation setting, you can mark submissions as "Green" or "Red" as they come in.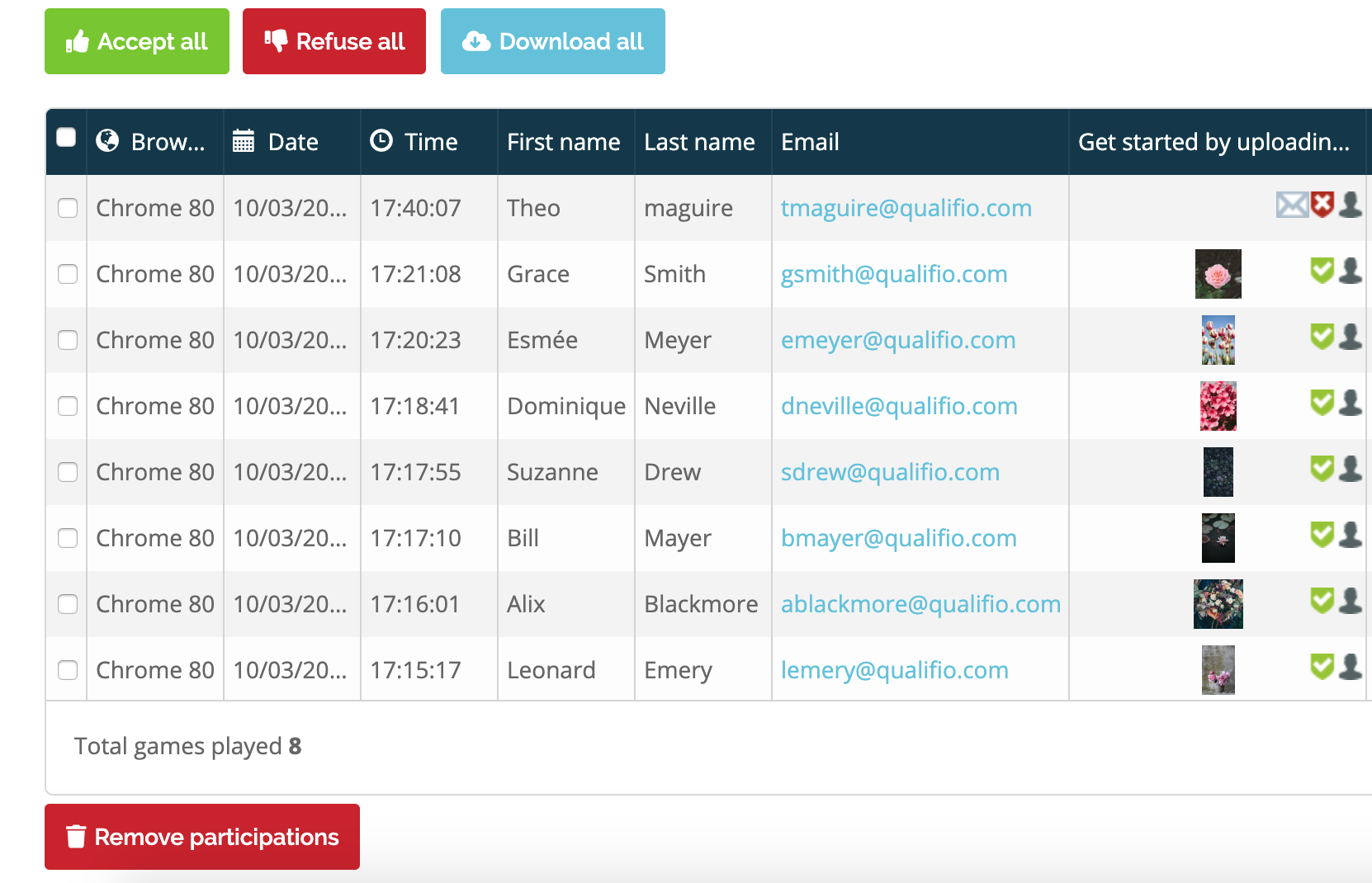 If you mark a submission as "Green", that means it will be visible in the gallery. If you mark a submission as "Red", it will be hidden from the visitors.
You can also email participants, e.g. to explain why their submission was refused.
Submissions will not be visible to the public (even those marked "Green") until you either turn on the gallery by clicking the Show gallery button in the Settings step of your campaign or link your upload campaign with a voting campaign.
Tip: Qualifio offers you the option to determine your winner at random. If you do, you'll be able to select the option "Exclude participations that have been moderated negatively" to make sure entries that do not adhere to the rules are not eligible to win a prize.
Read more: